Online Food Ordering & Delivery – A Rising Trend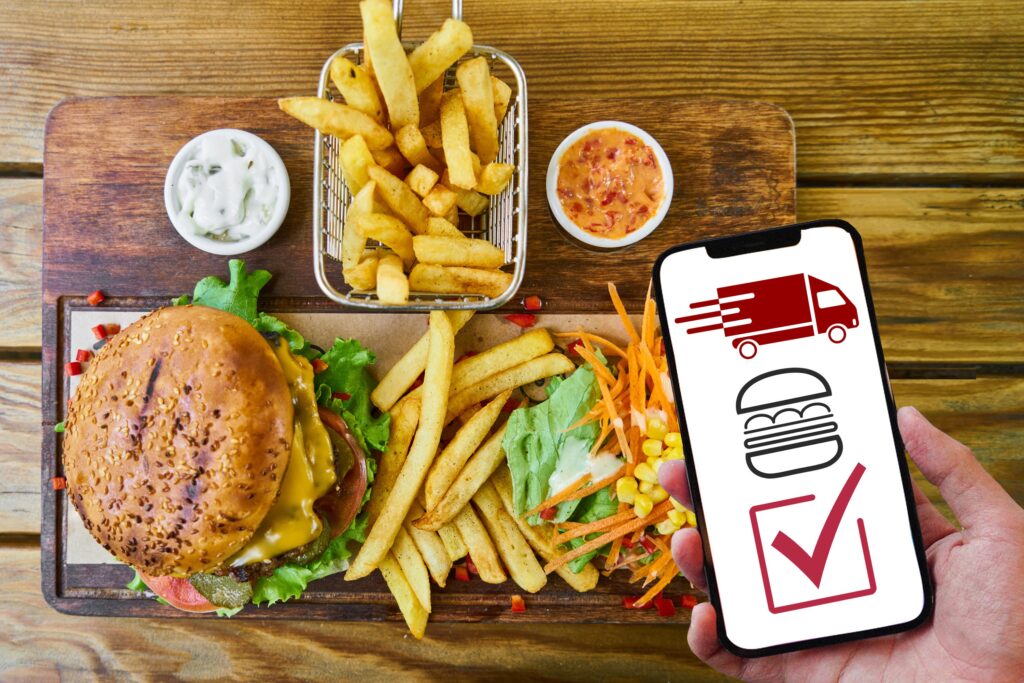 The Global online food ordering and delivery services stand at 126 billion dollars in 2020 in market capitalization and are poised to reach the $200 billion mark by 2025.
Gone are the days when one has to make an effort to get his favorite food. A single call or few clicks on an app and all sorts of delicacies will be delivered to your doorstep. Yes, it's that easy now, and it's all possible thanks to the online food ordering and delivery services. The rise of these on-demand food delivery services has been revolutionary, and recent years have seen a tremendous surge in their popularity. Such is the popularity of online food ordering and delivery platforms that they have quickly amassed a net market capitalization of a staggering $126 billion. Even in the pandemic-ridden year of 2020, their growth didn't slow down and is expected to reach $200 billion by 2025.
Let's discover the top On-demand food delivery platforms ruling the Indian market.
How Online Food Delivery Platforms Operate?
Before we check out top On-demand food delivery platforms, let's have a brief overview of how these platforms work. Online food delivery platforms link customers and hospitality establishments like restaurants, ensuring that the food promptly reaches the customers once ordered. These platforms operate through an online portal or an app, which lists all the restaurants in partnership with that platform. Customers place the order on the app, which is then completed through a network of delivery personnels, and the food is delivered to the customer's place.
Top On-demand Food Delivery Platforms
Zomato
Zomato is truly the king of online food ordering and delivery services in India. Such is the popularity of Zomato that it constitutes almost 45% market share in the food servicing business. After the successful launch of its IPO, Zomato is now among the top valued companies in India, with a cash chest of $13.3 billion. Furthermore, Zomato had also acquired the Indian operation of US-Based UberEats. It was a $350 million all-stock transaction deal that further strengthened its presence in India and gave wings to its expansion plans.
Swiggy
Zomato's biggest competitor, Swiggy, is another Indian company in the online food ordering and delivery business that enjoys quite a popularity among the masses. Founded back in 2014, Swiggy started its operation in Bangalore then gradually expanded it to other Indian cities. It now operates in more than 600 Indian cities and has a tie-up with more than 1,40,000 restaurants. Swiggy is growing fast in India, and with recent funding of $1.25 billion from soft banks, its market capitalization has crossed the $5.5 billion mark.
Foodpanda
Although headquartered in Berlin, food panda has a strong presence in India too. In 2017 OLA acquired food panda for an all-share deal. Food panda has an intuitive app interface and offers fast and reliable food delivery services. The company claims about one lakh order processing per day with a strong base of 25000 restaurants under its umbrella.