Online Education and E-learning as Part of The Educational System: A New Evolution Of Education In Ever-Changing Technological Landscape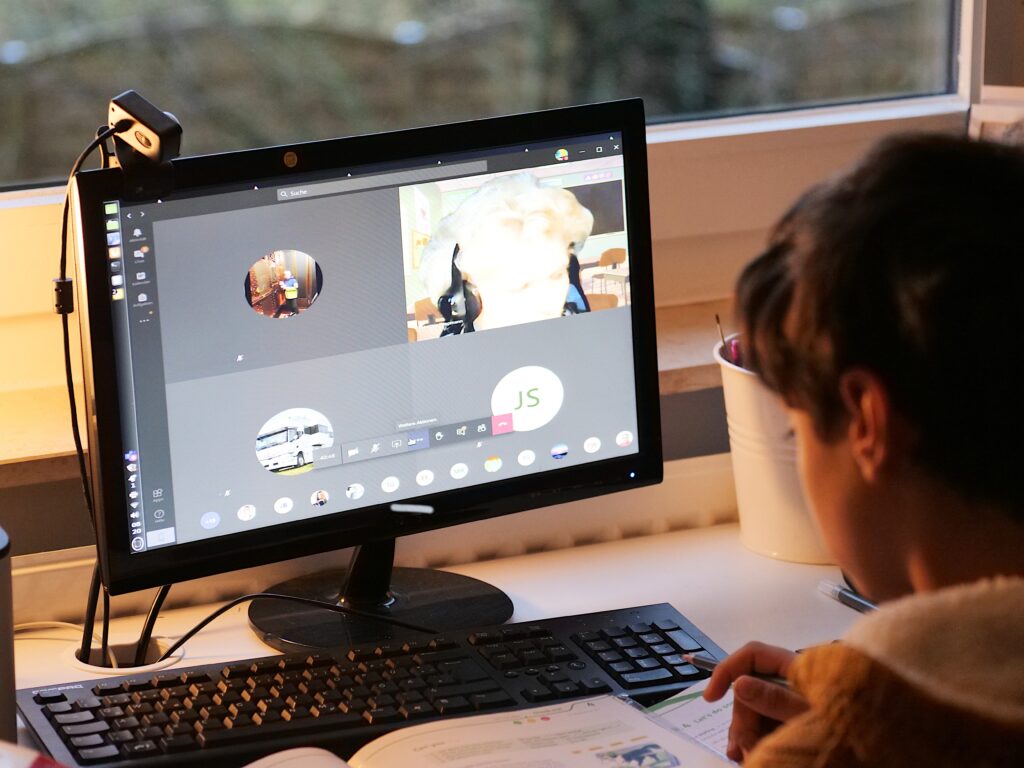 We live in an era where every facade of human life is influenced and governed by technology. Even how we study, learn, and take classes is heavily dominated by technology. Virtual learning, online courses, and easy access to information via the internet have paved the way for a new age in education. Furthermore, Covid19 ushered in an era of new normal. Schools were closed; everybody was restricted to their home.
In these circumstances, the world adopted a new education model on a broader scale – virtual or e-learning. Now, many experts believe that online education and e-learning must be a part of the educational system. In this post, we will explore the potential of virtual education and learn if it should be part of the current education system.
What is online education or e-learning?
The term e-learning is an alternative to traditional learning and involves using electronic devices coupled with the internet. You can also call it online education or online learning. It's a dynamic, rapidly growing way of learning, where the knowledge is available for the student on the go.
In online education, lessons are delivered through computers or electronic devices and facilitated by technology to take classes anywhere. There is another aspect of e-learning, too – the online learning platform. It's the framework that imitates an actual classroom or school environment and allows students to connect and learn together.
Potential Benefits of Online Education and e-learning
Online education allows students to learn at their own pace. The personalized learning experience allows the students to follow their own learning path.
Besides, e-learning makes available tons of information at the tip of the finger. Easy access to information, opinion, takeaways, and explanation is a significant benefit of online education and e-learning.
Furthermore, e-learning is not limited by space or boundaries. Anyone can access resources with a click of a button. Those who lack the basic infrastructure of traditional education could employ e-learning and acquire knowledge.
Why is e-learning or Online education rapidly replacing the traditional education system?
The digital age has allowed students to move from the traditional "lesson and textbook" methodology. Today students want a more interactive form of learning not governed by a set structure. And technology makes it possible to access a trove of information on a particular subject quickly. But online education is more than equipping students with a tablet. It's about building a system that allows the learning process to be smooth, interactive, and engaging.
It's more about blending the traditional school setup with something more flexible, more streamlined to students' ability and taste. Besides, online education provides a viable solution to one of the biggest problems the world still faces – access to education. Online education could be a game-changer for those underprivileged who could not afford admission to a good institution.
Are There Any Concerns About Online Education?
Its true online education is rapidly gaining ground, and the covid pandemic has only pushed it to the fore. But there are concerns too. Many have also warned that it will diminish the quality of education that is the hallmark of the traditional education system. During the pandemic, e-learning was found to be an effective way of imparting education; however, it also exposed its frailties.
The major problem is a lack of structure through which students shape their day. Many students complained about the missing structured environment, in which the student's focus was completely tailored towards learning. Without consistency, many students feel they are lagging behind and generally don't have the motivation to make an effort towards learning.