Desktop Cube: Gateway to The Volatile Stock & Crypto Market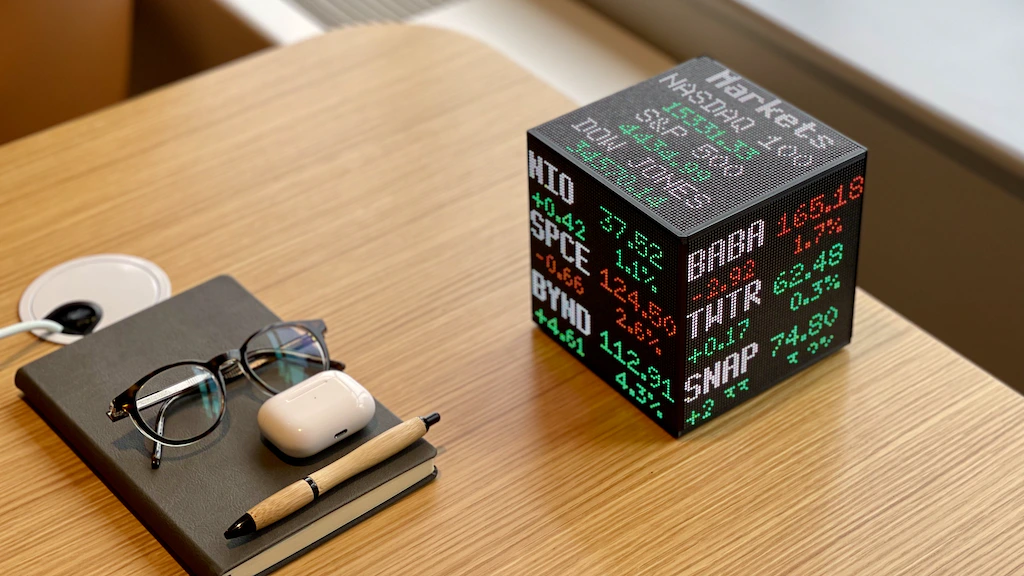 The future is here, and it's called the Desktop Cube. This innovative gadget lets you see stocks and crypto prices in real-time.
Keeping up with the volatilities of the stock and crypto market could be a daunting task, especially if you have a large portfolio or just getting your feet wet in the financial market. How about a device that you can be within your reach all time and keeps you informed about the daily ups and downs of the market.
Well, the desktop cube is just the device you need. The small cube-shaped gadget is equipped with all the technicalities to display the current crypto and stock prices.
The cube connects to the internet through Wi-Fi for real-time information and offers a traditional scrolling stocks display. It displays stock and crypto prices with over-the-air updates, so you can stay up to date on everything that's happening in the world of finance! Whether you're a seasoned trader or just starting out, the Desktop Cube is perfect for keeping you informed and in control of your investments.
Keep it at your work table, on the shelf, or over a dining table. It will keep you informed throughout the day about the changes in the financial market in real-time. Moreover, the cube can also provide you with details about the total worth of your portfolio, daily gains, and losses. You need to update your portfolio and leave it to the cube to display all the information you need.
Furthermore, the cube can also display, General market view. Whether you want the price changes on Dow Jones, Nasdaq, or S&P500, the cube will have you covered. The cube updates the data every sixty seconds, so you can be sure that you are fed all the latest trends of the market without any delay.
As for the specifications, the cube sports a 13.5cm x 13.5cm x 13.5cm body and is equipped with a 5V, 6A power supply for functioning. Besides, the cube does not offer any financial advice so don't have any expectations for assistance with your investment. Rather, the cube will keep you aware in real-time about how your investments are performing.