Pandemax: A Cyber Truck Inspired Mars Rover With a Robust Built and Quirky Design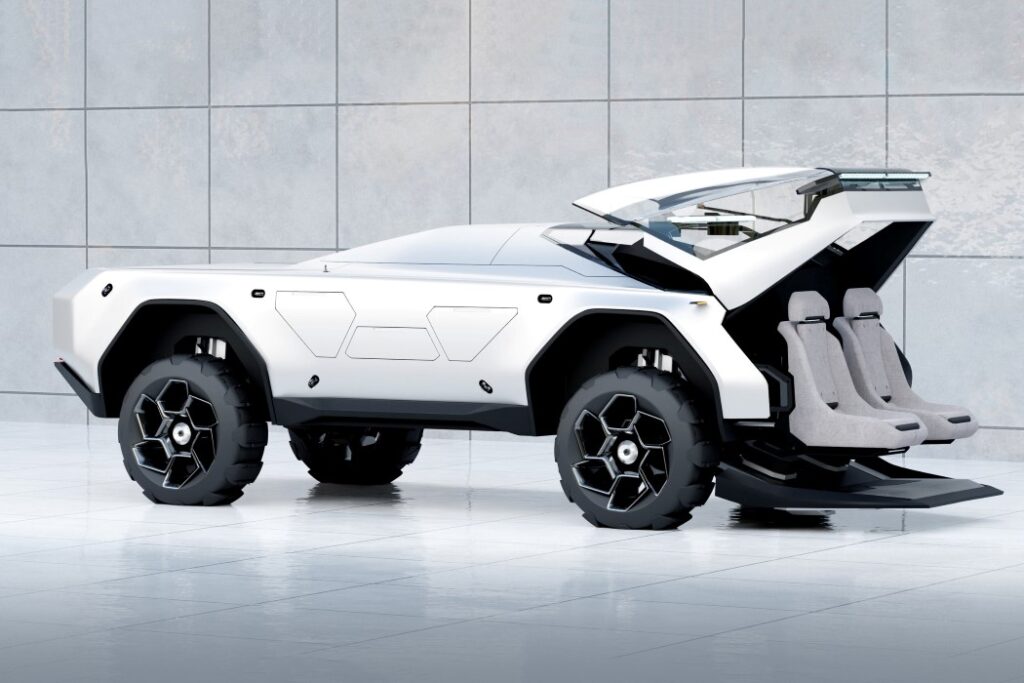 At first glance, the extraordinarily designed 'Pandemax' vehicle reminds of the Tesla Cybertruck, designed by Franz von Holzhausen. However, the Cybertruck style mobility solution was actually developed to do science stuff on the surface of Mars. The man behind this revolutionary design is Czech designer Radek Stepan. Interestingly, it looks similar to the 100% electric pickup designed by Tesla; however, the motive to develop the Pandemax vehicle concept was to explore Mars. Moreover, its name is inspired by the global health crisis the world is facing currently – the coronavirus pandemic.
According to Radek Stepan, the man behind this quirky design idea, a Prague-based automotive enthusiast, Pandemax was "A Little Exercise in Building an SUV." While the design may take further iterations to become perfect, the concept does showcase some exciting features and technologies that future SUVs must include. Incidentally, Pandemax could be the beginning of future possibilities in terms of radically designed SUVs that could take on the harsh conditions and rough terrain.
Unusual name and Unconventional Design
The name is clearly taken from the recent coronavirus pandemic, and the design is quirky, to say the least. Looking at the body, you won't find any doors on the Pandemax concept SUV. Similar to the military transport aircraft's cockpit, it can be entered from the front opening. The bow is raised to reveal the insides of the cockpit, allowing access to the driving area. It seems that a kind of hydraulic system is employed to lift the front bow. Interestingly, while the front opens up, the floor along with seats dips down to ground level.
Once the driver sits in place and presses a button nearby, the cab returns to the stowed position, with a surprisingly large ground clearance so that it could easily tread uneven terrain. In terms of headlight and taillight, Pandemax indeed reminds the Tesla truck, with front, back, and top sporting a LED strip design. Another stark similarity with the Tesla truck is the Pandemax's shutter-style cover of the boot at the back.
Possibly Electric Drive
The Pandemax is likely to be fueled by electrical energy, although no chassis components are visible to confirm the possibility. However, as stated above, the vehicle has a high ground clearance, which could be attributed to its initial design motivation to explore the Martian surface.
Although Pandemax is just a concept right now, given the pace of technological advancements in our age and our dreams of colonizing other planets, it's not such a far-fetched possibility. In our grand scheme of conquering space, Pandemax might prove to be just the vehicle to tread the alien terrains safely.