Detailed Overview of Type of Medical Alert Systems and How to Choose the Perfect One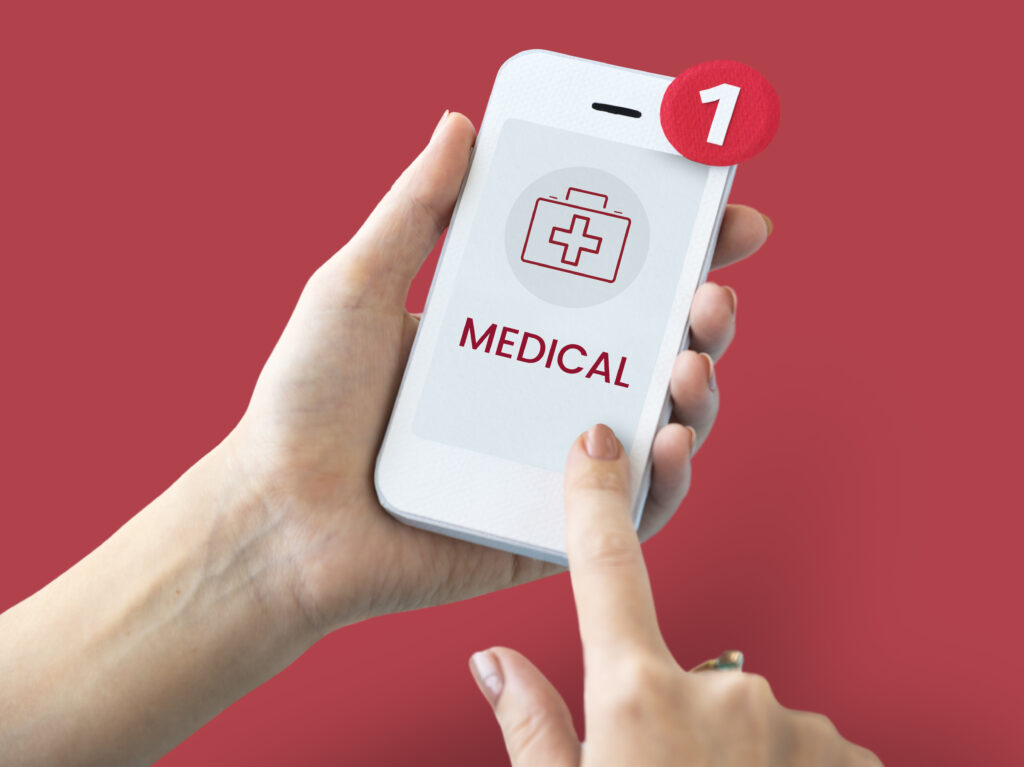 Technology and Medication have started walking hand in hand to give a sustainable and healthy lifestyle to people with disabilities. When we talk about disabled people, we all feel pain for them, but can we actually feel their pain?
It might sound unacceptable but unfortunately is the truth. Thus, medical alert systems can provide seniors and individuals with disabilities the ability to summon help in case of an emergency. These systems can be life-saving and miraculously helpful, especially for people living alone or with mobility issues. In the last decade, the technology and market have been developing at an unimaginable speed. So, you can have many options from which you need to pick the best medical alert systems for your needs.
In this article, we will guide you through the factors, types, and reasons you can use to pick the best medical alert system according to the requirements of your loved ones.
Factors Affecting the Choice of Medical Alert Device
Medical Alert Devices can be the life savior for elders and people with disabilities. When you realize there are various types of devices available in the market, it can get typical to pick the best one that supports all the requirements. To simplify this confusion, here are some of the factors that one must keep in mind while choosing the devices best suited for them:
Home-Based or Mobile: There are two types of medical alert systems: home-based and mobile. Home-based systems require a base station. These systems have a limited range, typically around 600 feet, and are ideal for those with mobility issues who need assistance around the house. The mobile system is best for individuals who are on the go and require GPS tracking.
Monitoring Options: A professional monitoring center or a family member or caregiver monitors professional or Family Medical alert systems. Professional monitoring centers are staffed 24/7 and can dispatch emergency services if necessary.
Range: The range of a medical alert system is the distance between the base station and the wearable device. You might need a system with a reach that can cover the entire living area.
Battery Life: Battery life is crucial for mobile medical alert systems. Look for a product with a long battery life, ideally at least 24 hours. Some of these offer rechargeable batteries, while others require regular battery replacement.
Additional Features: Some medical alert systems have built-in features like fall detection, medication reminders, and activity tracking. Consider the features which are necessary to you and choose a system that meets your needs.
Cost: Medical alert systems can vary in price. You must pick a product that fits your budget while still providing the necessary features and level of monitoring. Look for any hidden fees, such as activation or cancellation fees, before making any decision.
Customer Service: Look for a medical alert system provider with excellent customer service. The one with responsive support and easy-to-understand policies is highly recommendable. Read reviews from other users to get a clear picture of the provider's reputation.
What's the Best Medical Alert System
With the regularly advancing technology, there has been progress in medical alert systems too. According to various researchers, here are some of the systems that fulfill the needs of disabled people:
GetSafe Medical Alert System: It is a mobile medical alert system with GPS tracking, fall detection, and two-way voice communication with a 24/7 professional monitoring center. It offers a long battery life of up to seven days and is water-resistant. You can activate it by pressing a button or by voice command.
Medical Guardian: This medical alert system offers home-based and mobile medical alert systems with fall detection and GPS tracking. They have affordable pricing and reliable equipment, making them popular among seniors and individuals with disabilities seeking peace of mind and protection.
LifeFone: LifeFone offers home-based and mobile medical alert systems with fall detection, medication reminders, and location tracking. They also offer a caregiver mobile app to keep family members informed.
Bay Alarm Medical: Bay Alarm Medical offers a range of medical alert systems with options for fall detection, GPS tracking, and two-way communication with a professional monitoring center.
MobileHelp: Like the best-recommended systems, it offers home-based and mobile medical alert systems with GPS tracking and fall detection. Their mobile systems have long battery life and are water-resistant.
With the help of these reviews, you can pick the best one that can fulfill your requirements. After knowing about the systems, there must be a question about what you must know and how to choose the perfect one.
Types of medical alert systems
Indoor systems: They are designed for indoor use and have a range that typically covers the entire house and yard.
Portable Systems: These mobile devices can be used both at home and on the go, providing protection wherever users move.
Fall detection: Some systems are equipped with fall detection technology that automatically alerts the monitoring center when a fall is detected, even if the user fails to press the help button.
How to Choose the Right Best Medical Alert System
The task of choosing the correct medical alert system can be time-consuming, and if you pick the wrong one, it can make tasks complicated for you. You must buy a medical alert system that suits your needs and gives you peace of mind. So, here are some factors that you must figure out while choosing the system:
Your lifestyle: Consider your daily activities and how a medical alert system can fit into them. A mobile system may be more suitable if you're often on the go.
Features: The system with fall detection, GPS tracking, and two-way communication with a monitoring center features are essential for your safety and well-being.
Cost: Medical alert systems can range in price, so consider your budget and any additional fees, such as monthly monitoring fees.
Customer service and reputation: Research the provider's customer service and reputation by reading reviews and checking if they have a Better Business Bureau accreditation.
Contract and cancellation policy: Read the provider's contract and cancellation policy carefully to ensure you are comfortable. Also, you can cancel the service if needed.
Compatibility: If you have existing medical conditions or devices, you must check that the medical alert system is compatible with the device.
Conclusion
Medical alert systems have revolutionized the way we provide care and support to older adults and people with health conditions. Not only do they provide immediate assistance in emergencies, but they also have the freedom to live independently and confidently. As technology advances, medical alert systems will play an increasingly important role in home health care, ensuring the safety and health of those who rely on them. It is crucial to choose the right medical alert system for seniors and individuals with disabilities. With so many options available, it can be challenging to know where to start. When you know about the factors outlined and have in-depth knowledge of the top medical alert systems of 2023, you can make an informed decision and choose a system that meets your unique needs.