Which is better: Open AI's ChatGPT or Search GPT?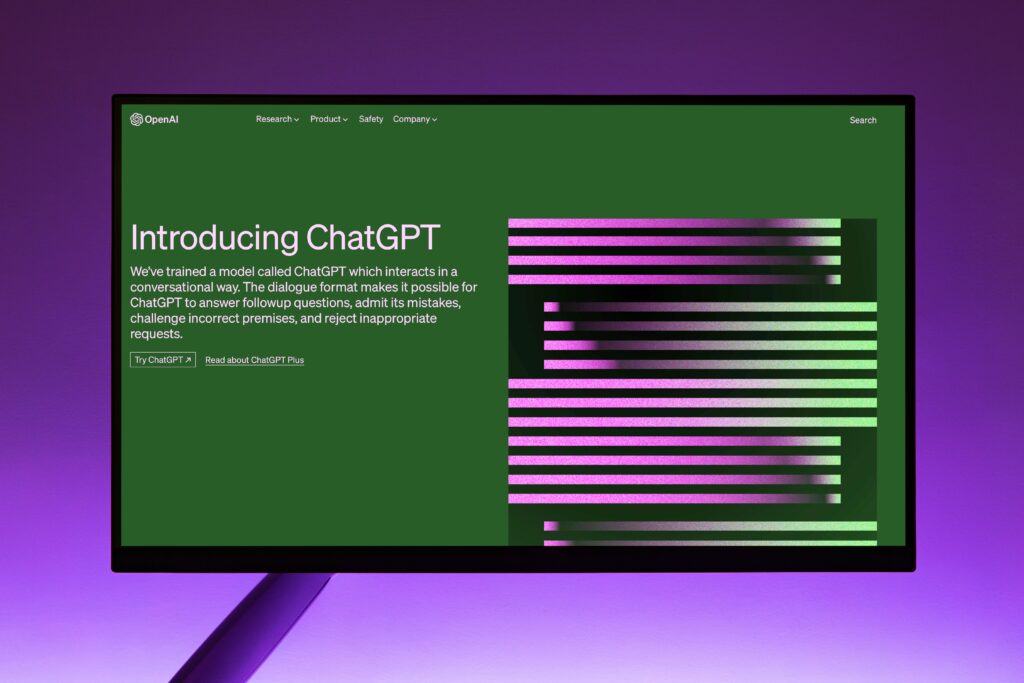 OpenAI's Search GPT and ChatGPT are the same because they were created from identical Artificial Intelligence (AI) study groups. They are different in their uses and capabilities, such as Search GPT being geared more toward high-tech research and development. On the other hand, you can utilize ChatGPT to complete a range of important tasks.
Let us now learn about the two in detail:
Discussing Both In Brief
Chat-GPT- What is it?
Chat-GPT is widely regarded as the most advanced AI system on the market. It can create articles, write convincing emails, write marketing letters and manage the development of websites and coding. But, Chat-GPT comes with one limitation. It can access data through September 2021. This means it will not be able to catch up on the newest new product launches, news, and its very existence. This limits its ability to exploit the vast $3 trillion in business opportunities.ChatGPT can answer questions like any other chatbot. It conveys complex concepts using a variety of tones and delivery methods.
What are the features of ChatGPT?
It can generate human-like text.
It fine-tunes the language translation tasks useful for chatbots or customer service applications.
Web-based interface which uses GPT-3.
Save and rename, access, and erase old conversations.
Text-based interface to enter requests and reading responses.
Uses natural language to prompt response.
A simple interface which doesn't need any technical skills.
You can tweak text summarization tasks using ChatGPT to suit your needs.
ChatGPT can replace Google and even compete with chatbots.
ChatGPT can benefit from predictive text input and various software with its fine-tuning for tasks that require text completion.
Search GPT- What is it?
Search GPT is an innovative application that takes chat-GPT's capabilities to the next level. It connects Chat-GPT seamlessly to Google search, the World Wide Web, and every website. It also has a built-in profit-making prompt template.
Search GPT also supports input via text; however, it also comes with an interface for drag-and-drop graphics and a variety of customization options ChatGPT doesn't offer. Users can choose between different models for machine learning or fine-tune existing models and even upload their own data for training new models. This interface may be more intricate than ChatGPT's interface. Its interface can be more intricate than ChatGPT's; however, Search GPT provides instructions and documentation.
What are the features of Search GPT?
AI-powered news websites that will automatically update themselves with current content.
Templates that are ready to use for quick and beautiful website launches.
Instantly sell news websites through platforms like Flippa, eBay, and Facebook.
Real-time scraping on top-quality news websites to find current and pertinent news and information.
AI-driven websites draw innumerable visitors and boost sales.
Profit from the lucrative $9.6 billion media industry.
Create high-quality leads using proven opt-in forms.
Easy drag-and-drop editor with a user-friendly drag-and-drop interface for modification.
Lifetime hosting included no additional expenses.
SEO Optimized, fully mobile-responsive design.
Price transparency with no extra charges.
Easy and quick installation. No downloads are required.
A commercial license is required to offer services to customers.
Thirty days money-back guarantee to give security.
One of the significant distinctions between Search GPT and ChatGPT is that one provides training, while the other doesn't. Search GPT includes several pre-trained models that users can play with and lets users build the models of their choice. ChatGPT is pre-trained, and users cannot train it using their created data.
Final Words
Even though Search GPT is entirely free and anyone with an OpenAI account can test it out, most users will discover ChatGPT more beneficial. It is because of the distinct applications each application is made to tackle. While Search GPT is intended for tests of different models of machine learning as well as training new models and the integration of AI with other apps, ChatGPT is designed to do useful tasks such as finding and synthesizing information and translating texts, writing code, evaluating and analyzing it as well as engaging in conversation.