Top 5 Automation Trends in 2023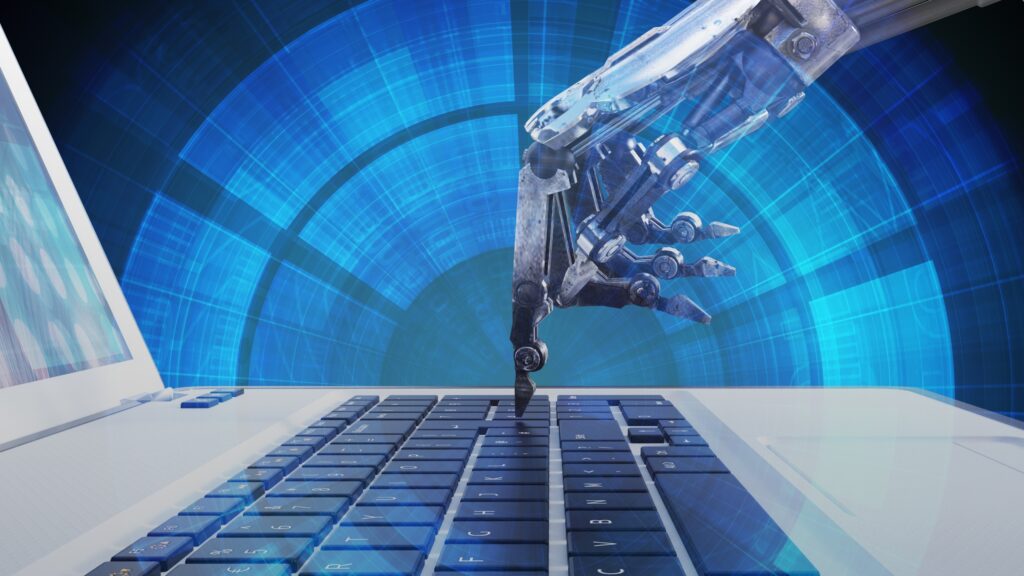 In the modern world, the automation industry is growing day by day. The companies incorporate a different variety of technologies that include telemetry, communications, robot and expert systems, cybersecurity tools, process measurement and control, test measurement, and systems integrations in order to resolve the challenges of the industry.
Automation can be the next thing in the UX design industry, which impacts everything from streamlining to the process of transformation and increases the ability to develop more appealing products. Let us see about the 5 automation trends that are as follows:
Transformation of automation through machine learning and artificial intelligence
The automation trends include using of tools such as AI and ML that helps to create an important impact on production. AI states the capacity of the system to draw logical interferences that help to make data-driven decisions. There are different areas of manufacturing that can be improved with AI and ML that includes inventory management, warehouse cost reduction, asset tracking, transportation cost reduction, and many more.
Using cloud-based automation technology such as YayPay, helps businesses to cut back the use of paper and it. Cloud migration helps reduction in carbon emissions and energy consumption, therefore, leading to carbon emission energy management. Intelligent automation and IBM helps in decision-making and reducing manual business process that includes automation tools like RPA chatbots along with business process management.
Emergence of Industry 5.0
Industry 5.0 is known to be an industry built on the connection between ecology, industry, and society through different kinds of technology such as robots, AI, ML, collaborative robots, digital twins, and similar technologies. Industry 5.0 include the introduction of new technologies such as quantum computing, metaverse, and 6G communications.
Workflow automation helps in a transaction-based process that helps in digital transformation. Smart contracts and blockchain technology help in the removal of middlemen to verify transactions. A smart contract is usually part of a large business process and blockchain can help in the collection of all funds in your main address.
Two of the main industrial companies known as Airbus and Boeing are making the best use of the Metaverse bandwagon. Such development can help companies to grow in the automation industry.
Mainstream adoption of Robotic Process Automation
There are different numbers of giants and big companies using RPA bots. RPA and AI can collaborate together in order to develop more sophisticated automation that can help in boosting employee productivity, repetitive operations, and time-consuming work.
The data is collected from different sensors across the city, in a smart city and is used to boost system performance and enhance citizen services. The robots can access smart city data in order to obtain information relation to the task, and on the other hand, robots serve as mobile sensors and actuators for the smart city aiding in the collection of the data.
Diversification of workforce and automation integration
AI and RPA technologies are known to be those technologies that help in connecting organizations to long-term goals. Automation provides IT support to staff, with essential technical support that helps to perform complex tasks in an easy manner. Enterprises use different natural language processing to answer support tickets which helps in eliminating wait times and increases efficiency.
In order to resolve IT issues, RPA helps in remote working and minimizing security concerns. Remote work has helped to save millions of dollars and helped in increasing the productivity of employees. Companies such as Automation Anywhere are offering automation solution such as RPA workspace that helps to eliminate automation silos across enterprise systems and functions, whether legacy tech or SaaS apps.
Increasing Demand for convenience from consumers
There are different consumers across industries that have different expectations. Service providers are also integrating automation solutions in order to gain customer interest. The e-commerce industry basically in marketing or branding are using certain emails or ads to be shown to a perfect set of targeted audiences.
Automation further helps in scheduling sales promotions and enables the elimination of tracking purchases, personalizing rewards, adjusting prices, and applying discounts. As a result of this, automation through apps and e-commerce increases convenience for consumers.
Quickbooks known as one of the best-known accounting software enables automation in important tasks, such as keeping records of purchase orders and calculating the real-time valuation of inventory. Kofax Intelligent Automation Platform helps in leveraging the powerful combination of artificial intelligence and robotic process automation inside a suite of advanced technologies.
Types of Automation:
There are different types of automation which are as follows:
Integrated Automation: Industry 4.0 progress production lines and independent machines can communicate on a network which helps them to become more flexible and increase customization
Flexible automation: This kind of automation includes less human intervention and increases the range of goods produced on the production line.
Programmable automation: It is linked to batch production and it works well for producing dozen to thousands of units.
Fixed automation: It includes continuous workflow, set tasks, a high barrier of entry and large volume production.
Conclusion
Enterprises are scaling and adopting automation in order to handle processes and employees. Increasing efficiency and progress can eventually lead to the sustainable adoption of automation. There are different large, medium, and small enterprises that take advantage of the chance to grow up and establish automation initiatives.