The Rise of Zomato and The Technological Levers Behind its Success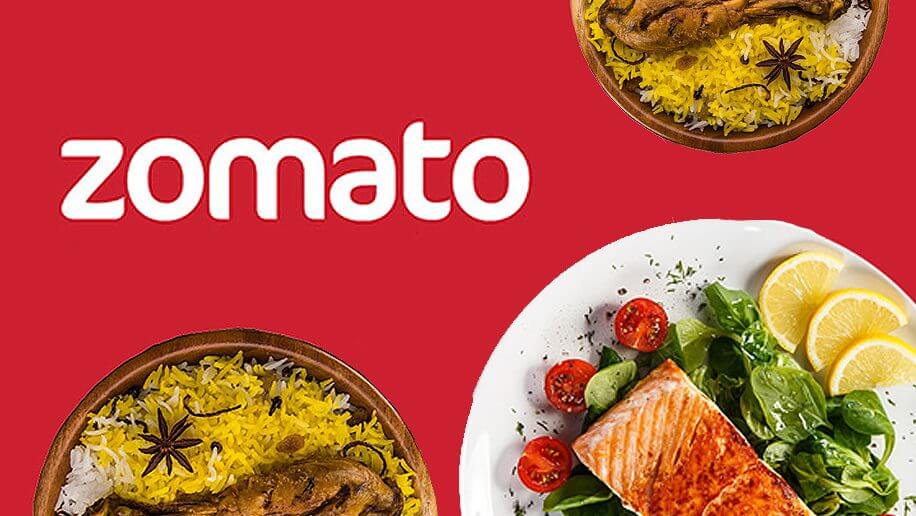 Although one of the most basic requirements for human beings, food is literally the driving force for many. And in a country as diverse and as busy as India, sifting through the menu cards for your favorite dishes, especially during peak hours, is undoubtedly a monumental task. While it is a problem for many, in it lies a massive opportunity that Zomato and many other food delivery platforms are trying to cash on.
Sensing the opportunities and growth prospects, many companies popped up in the online food ordering and delivery space, but Zomato came out to be the reigning king. From its humble beginning back in 2013, Zomato has grown tremendously. After the recent Zomato IPO listing, it's now a 13 billion dollars company and controls nearly 45% of the on-demand food delivery space. Let's explore the phenomenal rise of Zomato and the technological levers behind its unprecedented rise.
Zomato – Employing Technology to Propel Growth
Zomato, since its early days, understood that to rapidly climb the ladder of success, it has to keep up with the expanding technical landscape and employ every technological avenue that could assist its growth. To Keep up with the pace of expanding the smartphone market in India and penetrate the larger masses of the populace, Zomato launched its app. With an app, Zomato exponentially increased its reach. In Addition to that, Zomoato also integrated machine learning algorithms and data science models to better understand the customer's behaviour and to personalize suggestions based on past experience.
Machine Learning and AI behind Zomato's Unprecedented Rise
Zomato extensively employs machine learning and AI to streamline its operation and provide better services to its customers. Strategic use of technological innovations has helped Zomato push its growth and stay relevant in a highly competitive food-tech market. According to Naresh Mehta, AVP, Data Science & Analytics, Zomatao is extensively adopting more sophisticated AI and data science models to enhance operational efficiencies. Moreover, logistics optimization, fleet capacity planning, delivery time prediction, the delivery person assigning and supply prioritization is increasingly being streamlined through the aid of technology. Based on customer's behaviour on the app, Zomato is building its tech base to provide the smoothest experience, an essential requirement to achieve higher growth targets.
Zomato's own stance on the technology front shows how technology is an essential lever behind Zomato's rise. In a blog post, the food-tech giant states that "For Zomato, from the moment a customer opens the app and until their food arrives at their doorstep, it is important for us to provide accurate information on when their food will be delivered. Giving a higher than actual time estimate can deter customers from ordering as does estimating lower than actual delivery time, which can then increase inflow to our customer support."
Zomato – Current Status
From its humble beginnings as a restaurant directory to its transformation from foodiebay to Zomato, the food tech giant has tread both through difficulties and unprecedented success. Zomato continues to expand its reach globally and recently reported the total number of orders crossing one billion. However, the company's loss has widened and stands at 356 crores compared to last year's Rs 99.8 crore. Interestingly, there was a sharp increase in the company's total income, which stands at around Rs 916 crore. A significant increase from the previous year's 283.5 crores. Zomato boasts a staggering 300,000 active delivery partners and a tie-up with over a million restaurants. The road was not easy for Zomato but its founders Deepinder and Pankaj left no stone unturned to make it India's leading online food ordering and delivery platform. The blazing success of Zomato's IPO has proven that the future of on-demand food delivery is bright, and Zomato is all set to continue its incredible growth for years to come.