Zipline – Budding Drone Delivery Startup Joins the Elite Drone Club that Includes Amazon and Google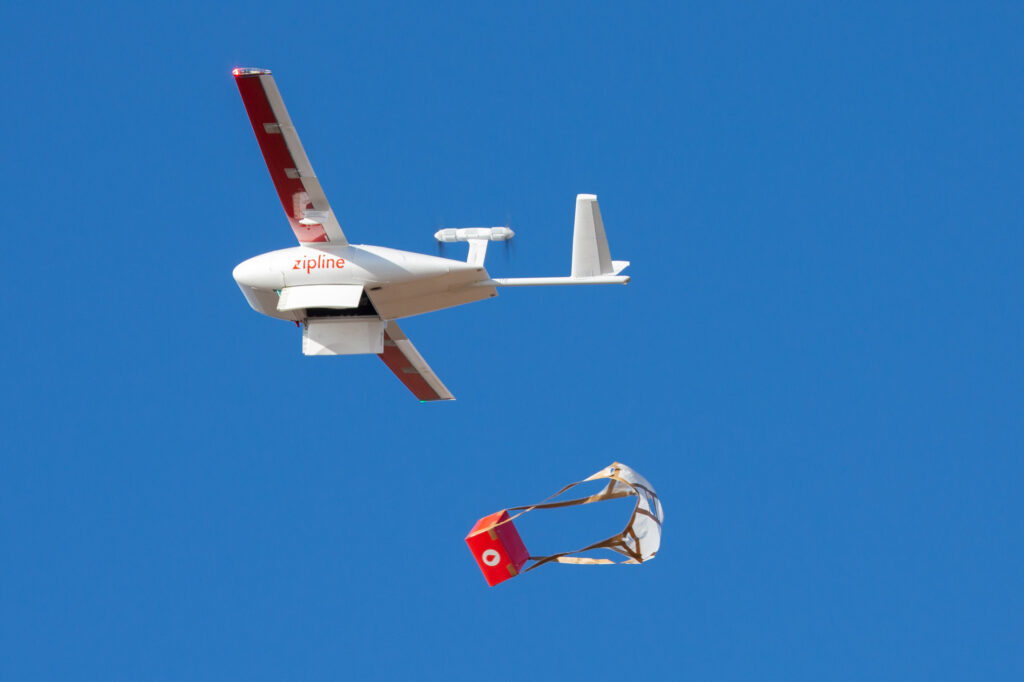 Zipline – a drone delivery startup, is making headlines these days, mainly due to its steady growth, which has led it to join the ranks of Amazon and Google in the drone delivery space. The company has raised hope that the drone delivery business model is feasible and could be hugely impactful if done right. While Google and Amazon struggle with safety and economic concerns, Zipline meanwhile is impacting millions of lives through its last-mile medical supplies delivery service.
Recently, Zipline raised 250 million dollars in funding, which pushed the company's valuation over 2.7 billion dollars. The fresh round of funding will accelerate its growth further and boost its expansion plans in the United States and Africa.
The company came to the limelight when it successfully delivered blood, vaccine, and other essential medical supplies through drones in Ghana and Rwanda. After a brief stint with an iPhone-powered robotic pet, the founders of Zipline move on to try something with an enormous social impact. During their search for a viable business idea, they found that millions across the planet lose their life due to a lack of access to critical life-saving drugs. The biggest contributing factor was the absence of infrastructure( adequate transportation, communication, or supply chain) that could supply the life-saving drugs and medical supplies in time to remote locations. This problem is generally known as the 'last-mile problem.' The founders of Zipline concluded that they could tackle the last-mile delivery problem with robust drone delivery infrastructure. That's how Zipline came into existence – an on-demand drone delivery service.
The idea was an instant success, and in 2016 Zipline joined hands with the government of Rwanda. Together they launched the national drone delivery service for emergency blood deliveries across the country. The company is now working in collaboration with UPS in East African countries, Toyota Group in Japan, and recently it also partnered with Nigeria's Kaduna and the Cross River States. Furthermore, in the United States, Zipline entered into an agreement with Walmart and Novant Health to deliver medical supplies and health and wellness products.
Operating in the healthcare sector, the covid crisis was an opportunity for the company to boost its operations further. Zipline delivered not only protective equipment but also covid vaccines. Similarly, the company is also trying to expand its operation in domestic healthcare and plans to deliver pharmaceutical prescriptions directly to people's homes.
The unprecedented growth of Zipline has attracted several investors, and right now, it's backed by Google Ventures, Subtraction Capital, Sequoia Capital, Paul Allen, Jerry Yang, and Stanford University.