Crazy VFXHD Charging Concepts For Apple Car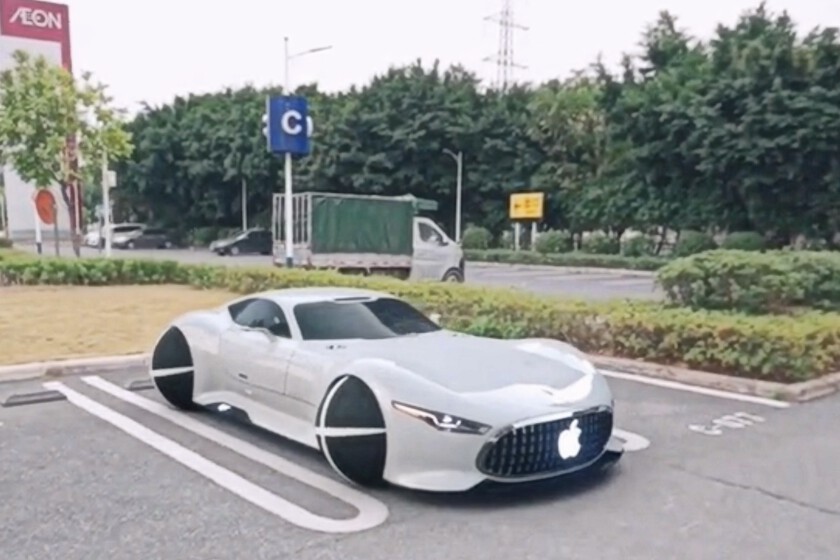 Since the rumors began spreading about Apple making its way for the car market, people have been making all sorts of assumptions about the potential design and specifications of the Apple Car. News about Apple's project 'Titan' leaked in 2014 and since then its would-be design has been the most talked-about aspect. However, it seems that people are interested in another aspect of the Apple car – its charging system.
Extraordinary Charging System
A rather comical however truly marvelous chargings system can be seen in a YouTube video. It features a single big cable inserted at the back of the Apple car for charging. Although it seems peculiar at first glance, the idea takes inspiration from some actual patents. According to this charging concept, the Apple car will align autonomously with the charging station.
The idea may seem absurd to some, however, Apple would need an extensive charging station network to keep its electric car cruising through the highways. Tesla has an upper hand in this regard however the recent partnership of Apple with Hyundai will allow the technology giant to extend its charging station network rather speedily.
Weird Induction System For Charging
The next VFXHD Charging concept for the Apple car involves lifting it in the air. Well, that may worry those hoping to own an Apple car someday, but this weird idea has its merit. For starters, parking lots can be utilized as charging stations. Ok, the idea goes like this – the car will be lifted upward. Then a charging plate of some sort will attach itself to the base of the car and soon the car will be ready to cruise again. The only problem might be lifting the vehicle.
A solar Panel Dish For Charging
What if you get stuck somewhere with no charging station. Well, no worry, there is another concept addressing this very same problem. It features a solar panel dish that protrudes out on the roof of the Apple car when needed. Ran out of battery juice? No worries! Just park it on the sidewalk. With a press of a button, the solar panel dish will unfold and your Apple car will begin charging.
These are some crazy yet interesting VFXHD charging concepts for apple cars. Apple products have always garnered attention. Since the rumors spread out that Apple will soon launch its car in the market, people are going crazy about its specification. However, there is nothing concrete from Apple's side. There are only rumors that the car will not be cruising the highways until 2025. Only then will we be able to finally experience all the amazing specifications the Apple car will come with.