Telemedicine | What Is It & What Are Its Benefits?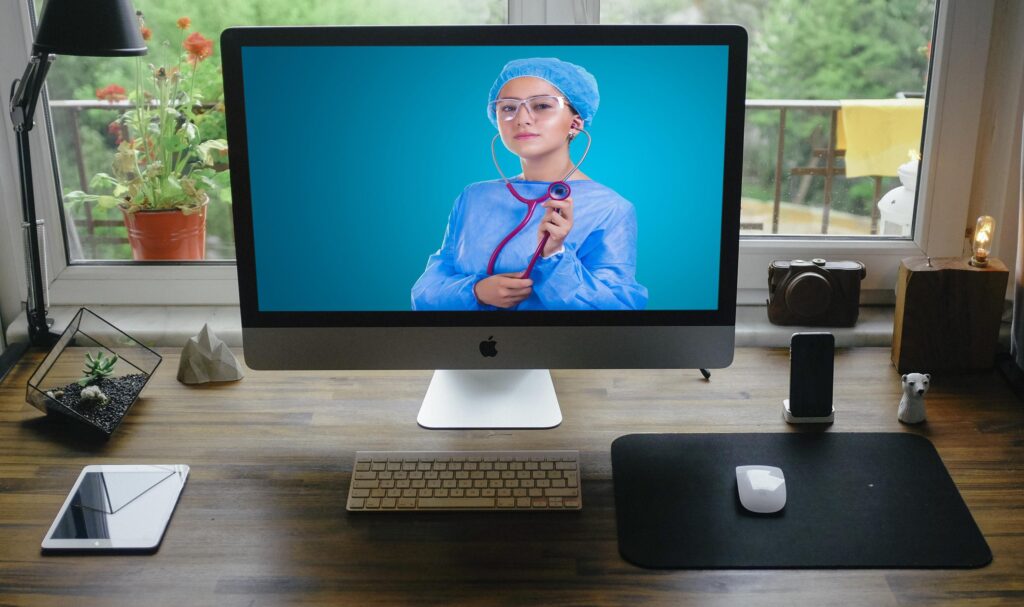 Telemedicine, a concept that has been around for decades, came to the fore recently as a response to the Covid19 pandemic, when the health system was stretched to its limits. The concept has been talked about for years now and applied to some extent. But the latest advancements in communication technology and the greater penetration of the Internet has made it possible for the wider adaptation of the telemedicine concept.
What is Telemedicine Anyway?
Telemedicine is all about leveraging technological innovations to enable remote healthcare. In simple terms, telemedicine means the use of telecommunications and IT for medical applications. It allows doctors and healthcare personnel to offer their services and assistance even remotely to their patients using computers, smartphones or other connected devices.
Telemedicine could have broad applications depending upon the intervention needed. For example, it could be applied to diagnose minor health problems, to exchange information concerning the home treatment regime, for post-treatment checks or follow-up in the case of chronic diseases, for the faster transmission of pharmaceutical prescriptions, and even between doctors to work upon a complex case or to have a second opinion.
How Telemedicine Works?
Telemedicine involves the use of telecommunication technologies to provide healthcare assistance. Telemedicine makes it possible for patients and doctors to communicate with one another remotely. Additionally, using the appropriate technology, the doctor can receive all of the patient's vital parameters relevant for a diagnosis, such as a pulse, blood pressure, respiratory rate, oxygen saturation and heart rhythm. The data from the patient side could be relayed by a caring person (e.g. nurse or medical assistant) and transferred in real-time to the doctor's desktop or laptop. In this way, the doctor can make diagnoses or continuously supervise a therapy that has already been initiated.
Benefits of Telemedicine
Adopting telemedicine as an alternative to traditional healthcare practice offers numerous benefits for the patient and the doctors.
Telemedicine Eliminate Geographical Barriers
A considerable amount of the world population lives in remote locations where timely health care assistance is still a significant challenge. Telemedicine could be a solution for providing quality health care assistance to people living in remote locations.
Telemedicine cuts down the distance to bring medical services directly to the home. It allows patients to seek medical advice from specialists residing in other cities, states or even in a different country without travelling to any place.
Telemedicine Facilitates Consultation
With Telemedicine, doctors can give indications and contribute to the diagnostic-therapeutic process without necessarily having to meet the patient in person, relying only on the medical history told or collected by the patient himself, like symptoms, disorders, signs or the reports, diagnostic image and medical records. Furthermore, it also facilitates patients to seek a "second opinion" if they encounter difficulties in their therapeutic, diagnostic and regime or obtain a qualified medical opinion remotely and quickly.
Telemedicine Facilitates Remote Chronic Disease and Post Hospitalization Care
Managing a chronic condition is a challenge for the patients, especially those living in far-flung areas where a regular visit to a doctor is not possible. Telemedicine could be a real boon in such cases as the patient can easily contact their health care provider and obtain necessary guidance. Similarly, with telemedicine, post-hospitalization care can be easily managed. The doctor can quickly follow up and offer timely medical advice to speed up the recovery and prevent complications.