Space Perspective – An American Start-up is Offering Balloon Ride to Space for $125,000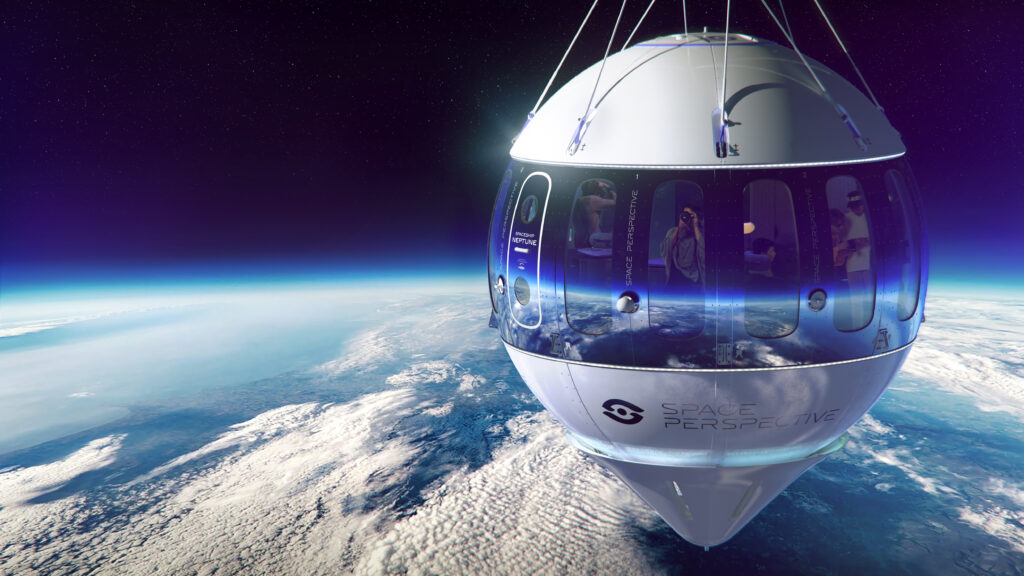 If you could splurge $125,000, you could book a luxury balloon ride to space. American space tourism company Space Perspective is, in fact, the first company offering a balloon ride to the stratosphere. Pre-booking had already begun to secure a seat for the incredible journey, ushering in a new era in luxury space tourism.
Taking a ride on a hot air balloon to the edge of the stratosphere will soon be a reality, thanks to 'Space Perspective' – a Florida-based space tourism company. Passengers onboard the balloon spacecraft will be able to enjoy a 360-degree view of the planet Earth from 20 miles above.
The six-hour trip aboard the spacecraft Neptune, which could accommodate up to eight passengers, will be sensational, to say the least. Besides offering a breathtaking view of our planet from above, the ride will also provide the most luxurious comfort, with reclining seats, bar, and bathroom.
To book a seat, you have to spend $125,000
The company was founded by Jane Poynter and Taber MacCallum back in 2019 with an objective to send eight people on a balloon ride to the stratosphere in a guided, pressurized, football stadium-size hydrogen balloon named "Spaceship Neptune."
Space Perspective has already conducted a successful test flight under the supervision of NASA on June 18, 2021. Although the test flight was without a crew, the pre-booking had already begun. Reservations for 2024 are available at the price of $125,000.
A single pilot on board will maneuver the Space Perspective's spacecraft with a co-pilot assisting the flight from the ground. The initial flight will take off from Florida; however, Space Perspective has plans to organize trips to space from different parts of the world.
Interestingly the space trips on Spacecraft Neptune will serve one more purpose. It will also be employed to test and gather data from the atmosphere. In this capacity, the spacecraft will also act as a space laboratory.
Passengers will be able to enjoy breathtaking visuals from the edge of the stratosphere
The space flight will rise to 30,000 meters above the Earth. At this height, passengers will experience the most beautiful sunrise or enjoy the mesmerizing visuals of Earth's curvature. To add more excitement to the blissful journey, the spacecraft is equipped with an assortment of luxury elements – a bar, comfortable chairs, and even a toilet. The flight will take six hours in total, from take-off to landing. And two of the six hours will be to fully immerse in the captivating view of space and the planet Earth.