India's Digital Transformation Journey  : Path to Reality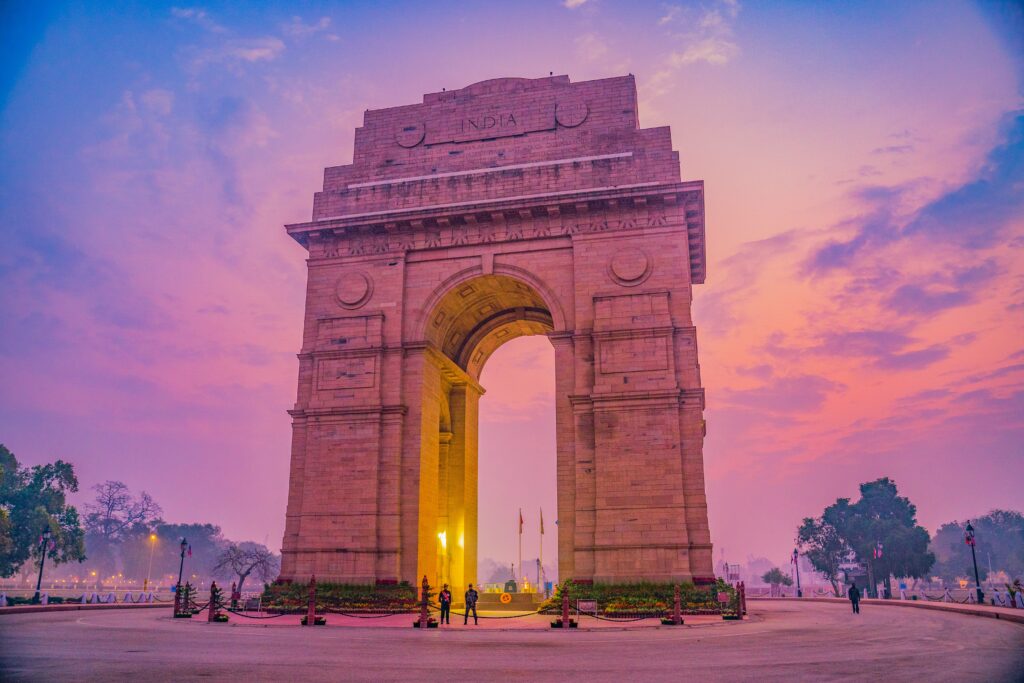 With the changes in technology and advancements in Innovation, Digital India is known to be one of the best programs launched by the Government of India with a vision of bringing an empowered society and economy. The mission of Digital India was launched by the Prime Minister of India, Narendra Modi with the main core objective of connecting rural areas with technology and developing rural literacy.
With the aim of transforming nations and creating opportunities for a number of people in India, the mission is to bring best practices from the world and implement them to create a versatile India. The campaign includes different projects to build technological infrastructure, increase internet activity and use of technologies for the delivery of services.
Objectives of Digital India:
The main objective of Digital India is 'Power to Empower'. The major objectives are listed below:
The digital program will focus on the existing schemes that can be implemented in a synchronized manner.
To provide high-speed internet to all rural areas.
To provide easy access to Common Service Centre in all the locality.
To combine a large number of ideas and thoughts into a single comprehensive vision, so that it can be seen as a part of a larger goal.
Advantages of Digital Indian Mission
The main goal of the Digital India Mission is to provide internet connectivity to rural areas. Some of the main advantages of Digital India are as follows:
The Internet plays a major role of importance in the delivery of services and penetration has reached 64%.
Providing villages with well-equipped facilities such as Wi-Fi connectivity, sanitary napkin production units, LED assembly units, and solar lighting.
An optical fiber network of 2,74,246km which was connected to 1.15 lakh Gram Panchayats under the Bharat Net programme.
There is an increase in electronic transactions related to e-governance.
Challenges of Digital India
The government of India has taken the initiative but there are different challenges that are faced that are as follows:
Lack of user education
Lack of skilled manpower in the field of digital technology.
A number of small and medium-scale industries are struggling to adapt to new modern technology.
Limited capability of smartphones for smooth internet access.
Initiatives taken by the Government:
The Government of India has taken up many initiatives under the Digital Indian Campaign that are as follows:
Digi Lockers: The system of Digi Lockers was introduced by the Government so that they can provide access to authentic digital documents to citizens' digital document wallets.
E-Hospitals: The Government of India launched a program of Hospital Management Information System that is known to be a one-stop solution for connecting patients, doctors, and hospitals on one platform. Till 2021, there were 420 e-Hospitals registered under the Digital India Campaign.
BHIM: BHIM is known to be one of the best apps that make money transactions online so simple and easy. With the introduction of BHIM, the payment system made it really easy for people to make transactions from any part of the country.
E-Pathshala: The government of India introduced this platform that consists of all the e-resources including textbooks, audio, video, periodicals, and a variety of print and non-print materials through mobile apps and websites.
IT for Jobs: The main focus of the government is providing training to the youth in the skills required for availing opportunities of employment in different sector.
Public Internet Access Programme: The two subcomponents of the Public Internet Access Programme are Common Services Centres and Post Offices as multi-service centers.
How does digital India help SMEs?
Digital India helps SMEs by providing connectivity, technology adoption, and e-governance opportunities that help to expand globally. Here are a few ways that help to give advantages to small businesses:
Improved Connectivity: A good internet connection and enhanced access will help to gain online access to the markets by establishing good e-commerce platforms that will eventually help to reach a bigger client base globally. The business can take advantage to strengthen its online presence.
Skilled Workforce and Job creation: The campaign focuses on providing training in IT skills that includes skill development programs and different networking opportunities that can be helpful in growing your business.
Streamlined Business Procedures: The Digital India campaign basically provides such technology and innovation that helps to grow the business. For example, if your business includes manufacturing and exporting goods, you can use online platforms to obtain a business licence and approval online, cutting down on paperwork that can help you to save a lot of time.
Conclusion
Digital Growth in India will eventually lead to an increase in the social and economic status of the country, thereby bringing overall development to the country. The development of certain activities can provide access to financial services, health, and education. Information Technology, artificial intelligence, and communication technology will enhance the overall development of the country.