Blue Origin, a Company Founded by Jeff Bezos Two Decades Ago, Successfully took Its Founder to Space and Back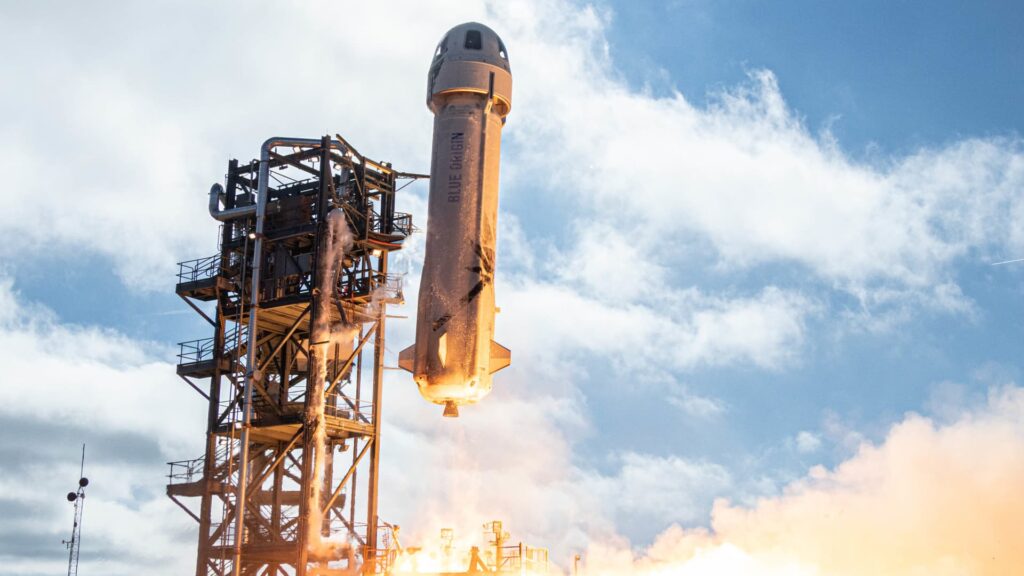 Jeff Bezos, the founder of e-commerce behemoth Amazon finally realized his dream of going to space. The New Shephard spacecraft assembled by his company Blue Origin took him to orbit and back.
For Jeff Bezos, the fascination for space is not new. In fact, he had the dream for twenty years to one day traverse the heavens. With an aim to make space travel far easier and within reach of people other than the elite astronauts, Jeff Bezos founded his company, Blur Origin. After twenty years of grueling with the design, technical, and legal aspects of space travel, Blue Origin, on July 20, 2021, was finally ready with its New Shephard rocket to take its founder to space. For both Jeff Bezos and Blue Origin, the moment was in the making for nearly twenty years.
The flight marks a massive success for Blur Origin, which put it in the rank of companies competing for the suborbital space tourism race.
Blue Origin: Future Plan
Jeff Bezos, the founder of Amazon, created Blue Origin in 2000. Its goals include not only being a pioneer in space tourism but also building floating space colonies endowed with artificial gravity and where millions of people could work and live. Although these goals may seem a little far-fetched now, it has achieved its primary aim of sending people to space in its private spacecraft. Additionally, the company also has more immediate plans to commercialize the space travel sector.
The company is developing a high thrust orbital rocket named New Glenn for its future space travel program. Additionally, the company is also working on a moon landing module in the hope of securing a contract with NASA and its Artemis program. With the moon landing module, the company hopes to become the leading private partner of the US space agency.
Blue Origin: Many More Flights In Pipeline
Blue Origin's first attempt at space travel was crucial to determine its future course. After launching its founder to space, the company is more confident to proceed with its expansion plans. Blue Origin plans two more launches this year and "many more" starting in 2022. "We had 7,500 bidders in more than 150 countries; there is obviously great interest," said Blue Origin CEO Bob Smith, adding that the first flights "are leaving at a very good price."