Apple Vision Pro's most recent XR glasses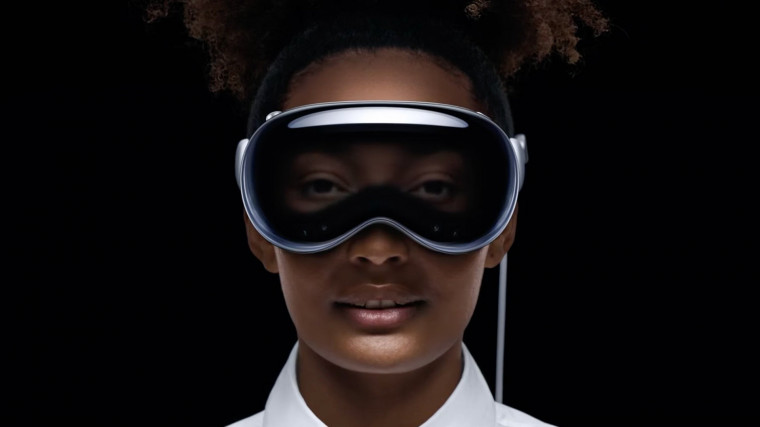 The Apple Vision Pro is the first mixed-reality headset that Apple has made public. The industry calls it a new era of "spatial computing." We'll cover every aspect of the new Apple Vision Pro, including features, cost, price, and release date.
Apple's glasses put a lot of emphasis on augmented reality, which fuses digital content with the actual world. Their statements state that the Apple Vision Pro "constantly blends the digital with your physical space."
Apple Vision Pro's lack of controllers is among the first things that draw attention to it. It is a gadget that can be operated with the voice, hands, and eyes. For using the glasses at work, this is really logical.
The absence of controllers in Apple Vision Pro is among the first things that draw notice to it. It is a gadget that can be operated with the voice, hands, and eyes. This is really sensible for using the glasses at work.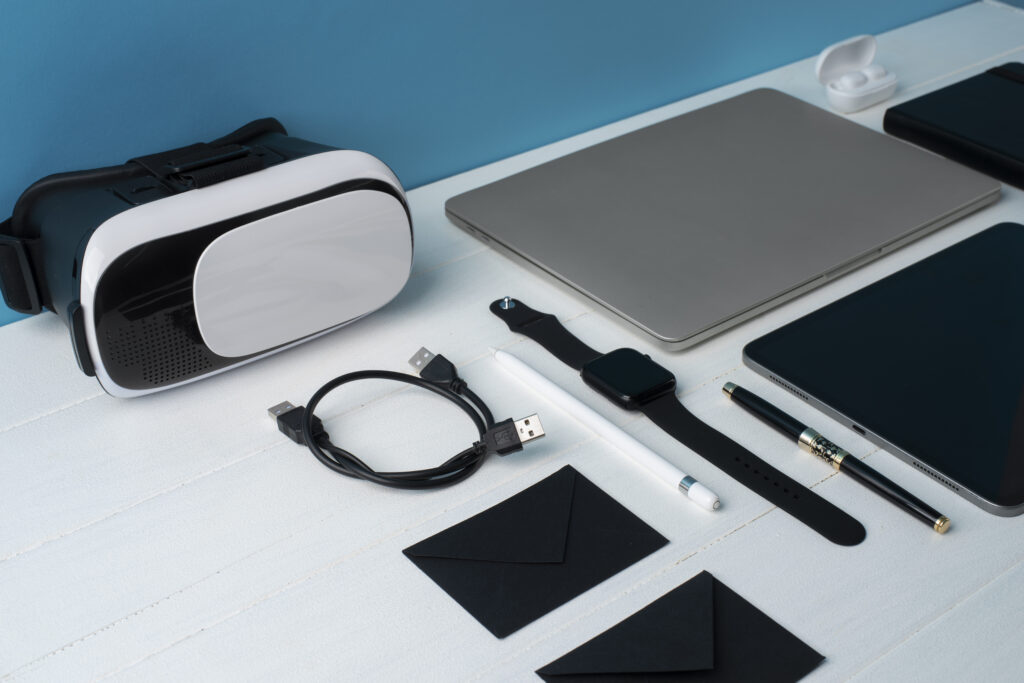 Apple Vision Pro- The Headlines
Micro- OLED Display
High Resolution picture with 23 million pixels
Dual Driver audio pods
Accurate Eye Tracking System
Precise head and hand tracking
Dual Chip Processing
Iris Scan Authentication
Several features of Apple Vision Pro
This function is referred to by Apple as having "your own personal cinema." You can have an adjustable virtual screen wherever you are to view various material. Apple Vision Pro will also feature a large app store and be able to run as an iPad or computer.
With its 12 cameras and 6 microphones, Apple Vision Pro can capture spatial films and images. As a result, memories can be recorded and later experienced in three dimensions.
Apple Vision Pro may produce a virtual avatar with the use of a camera for use in calling or other apps. The avatar can recognize the user's facial expressions and eye movements and then mimic them for added realism.
Meetings in 3D with Apple Vision Pro
Avatars will be allowed in the augmented reality version of Facetime sessions. The user can hold a meeting while simultaneously seeing the callers in their respective windows.
Displaying the User's Eyes with "Eyesight"
An external display can reveal the user's eyes to the outside world when they put on the glasses. This makes it easier for Apple Vision Pro users to communicate with one another. The system shows the lenses as being black when the user is fully submerged in virtual reality. An image of the eyes occurs when in mixed reality and so viewing the real world. People nearby will be aware that the user can communicate with them as a result.
Specifications and features of Apple Vision Pro
The Apple Vision Pro's glass face is connected to the "Light Seal" via an aluminum body. The component that covers the user's face and blocks light from the outside is this one. The spectacles can be adjusted by turning a little wheel on the elastic fabric strap.
Two CPUs are included in the Apple Vision Pro to provide complicated 3D experiences. The most potent chip now used in VR glasses, the Apple M2, offers cutting-edge graphics, powers the Vision OS operating system, and controls visual algorithms. The new Apple R1 chip, on the other hand, is made to process data from cameras, sensors, and microphones. In under 12 ms, it can send photographs that have been taken.
The Apple Vision Pro's micro-OLED displays feature 23 million pixels. This offers a resolution for each eye that is higher than 4K, surpassing that of competing headsets.
The Apple Vision Pro's tracking system uses LEDs and infrared cameras to beam undetectable light patterns onto the eyes in order to precisely track the user's eyes and do away with the need for controllers. This eliminates the need for a controller by giving exact information on eye movement. The user can choose elements by only giving them a cursory glance and a hand motion. To predict the user's motions, eye tracking and hand tracking are combined. This makes it possible to identify their goals more precisely.
The Apple Vision Pro's spatial audio system
The user can hear what is going on around them thanks to two audio pods that are placed next to their ears and give customized audio. In order to adjust, the spatial audio system analyzes the environment utilizing sensors.
2 hours of battery life on an external battery
To make the Apple Vision Pro headset lighter, the battery is external rather than built into the headset's frame. It has a two-hour battery life. The glasses can, however, be powered so that they can be worn continuously.
System of Security for the Apple Vision Pro
Optic ID is a security system included on the Apple Vision Pro. It examines and recognizes the user's distinctive iris data.
Advantages and limitations of Apple Vision Pro
| | |
| --- | --- |
| Advantages | Limitations |
| Due to the fact that it integrates two potent processors into a single set, it provides the finest performance in the sector. | Only two hours of battery backup is not very good. |
| The style is incredibly modern and trendy. | The eyesight could start to feel a little unsettling, especially if worn frequently. |
| The picture quality and 3D camera are both stunning. | As it is so costly, lower middle class people might not be able to afford it. |
What Can Be Expected in the Future ahead?
Since the current version is a little costly, Apple will soon release a cheaper version of it. The current version is highly costly to manufacture, and even at its planned price, it will only generate a very small profit for Apple, so it will be somewhat challenging to implement. Additionally, visionOS will support an increasing number of applications. Many apps are now being created by Apple, and some of the apps that are already available on all other Apple operating systems will also be available on visionOS. However, as the visionOS develops over time and gets more sophisticated, developers will step up and release their applications for this platform as well.
Frequently Asked Questions
Can I browse the web using Apple Vision Pro?
You can browse the web using Apple Vision Pro, yes. For this, the Safari web browser will already be installed.
Is there a virtual keyboard in Apple Vision Pro?
Yes, Apple Vision Pro offers a virtual keyboard—or to be more exact, a spatial keyboard—that can be used to enter commands while using the apps or typing.
Is there a 3D camera on Apple Vision Pro?
Yes, one of Apple's original 3D cameras will be used by Apple Vision Pro.