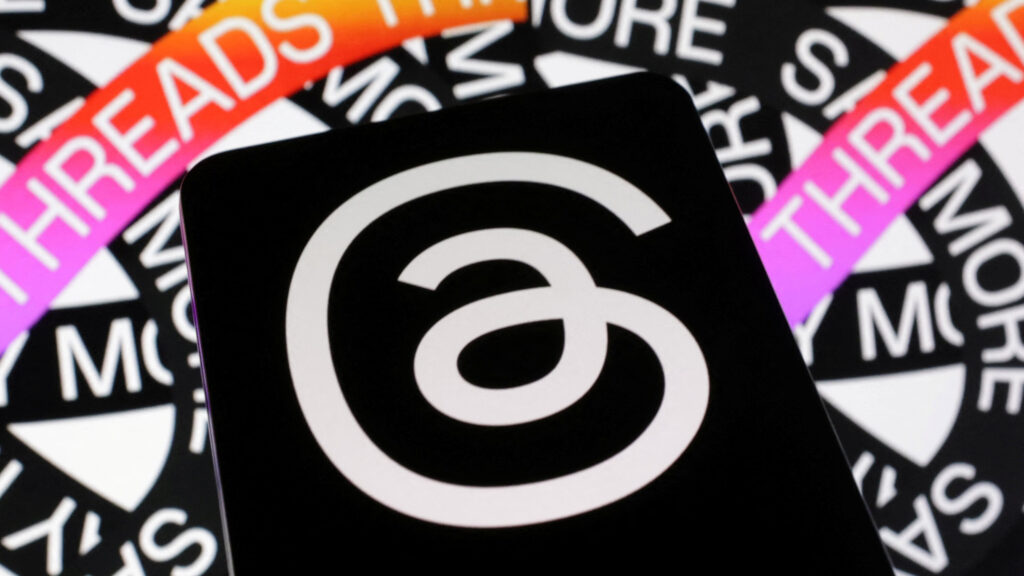 Mark Zuckerberg has a remarkable knack for spotting competition from other social networking sites.
The CEO of Meta has taken cues from other popular apps like TikTok and Snapchat and has modelled his new platform "Threads" on the microblogging service Twitter. Your Instagram stories have probably been bombarded with posts about Meta's Threads.
It's similar to Twitter in many ways, but there are a few key distinctions.
In this article, we'll compare the two systems by feature. Despite their superficial similarities, there are crucial distinctions that you should be aware of.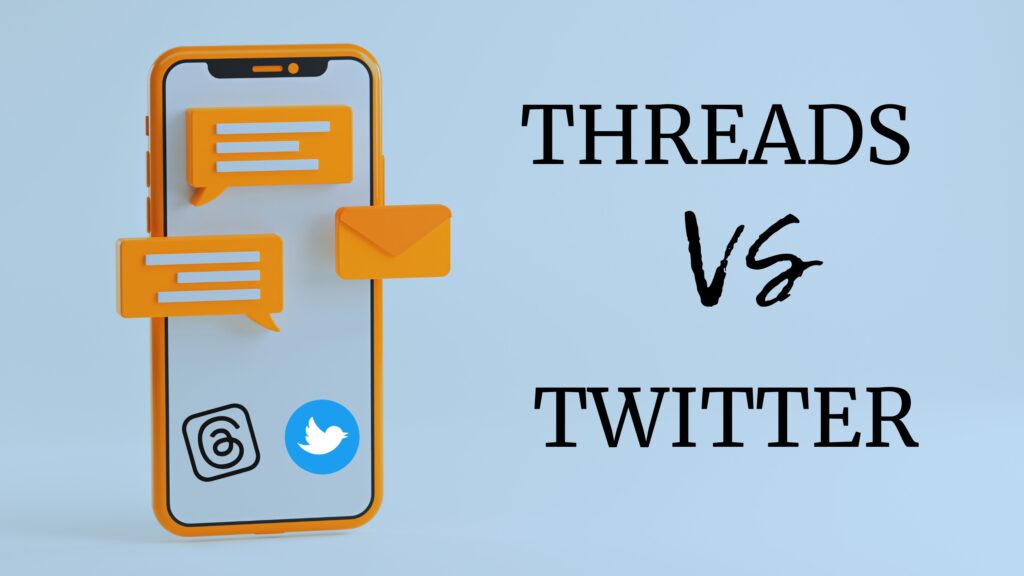 Threads: A Brief Overview
Let's start by mentioning the obvious. Threads on Meta is a micro-blogging platform that enables users to post brief updates, or "threads."
If you've ever used Twitter, you know how important threads are to the service.
In addition to status updates, you may also send private messages, upload images, share links, and upload movies. You can also participate in group discussions about matters of interest and make new friends.
When Elon Musk appeared to have cornered the market on micro-blogging, Mark Zuckerberg established Threads as the sole competitor to Twitter.
Threads vs Twitter: A Feature Showdown
Limit on Characters
The character count limitation of these two micro-blogging apps is their primary selling point. Because of the small character pool at your disposal, every word must be carefully considered.
If you need to say more than 280 characters on Twitter, you must split your message into many tweets or create a new thread.
However, Threads restricts users to 500 characters per post. So, Meta's invention is superior to Musk's software since it allows for more and better writing.
Video Limit
Due to the preponderance of video content online, many anticipated this. Videos can be up to 5 minutes long on threads, compared to Twitter's 2- and 20 seconds limit. Users who frequently distribute videos may find this unacceptable.
Sign-up Requirements
If you want to join Threads, you'll need an Instagram account. After signing up for Threads, you can access the service via the mobile app for iOS and Android.
When you first use the Instagram app, you can automatically follow all the accounts you now follow or choose which ones to follow. How much of your time is spent bouncing back and forth between Instagram accounts you follow for their breathtaking photographs and those you want to read for their prose or hot opinions on politics and TV? To see how this develops piques our curiosity.
You can use Twitter without having an account on any other social media platform. Not that it matters much to most users, but it does differentiate the two systems: Threads is part of Fediverse, the shared platform used by the Meta applications. On the other hand, Twitter is its own entity and does not function as a part of any other service.
Customer Satisfaction
Creating a thread is as easy as making a tweet, and vice versa. To begin composing your new thread, all you have to do is click the "New Thread" button on Threads. You can also choose your level of privacy for this post and add attachments.
A tweet on Twitter can be written in essentially the same way every time. After selecting the plus sign (+), you begin penning your tweet.
Both sites must be clearer and show only the information users want, but Threads has a more fascinating and engaging design.
Furthermore, Twitter features ad blocks on nearly every page, whereas Threads does not.
Account Deletion
Deleting your Threads account also deletes your Instagram account is the feature of Threads that has caused the greatest controversy. This means there's no going back on your word when you join Threads. Holy cow, this is a whole new level of dedication.
However, you may remove your account if you no longer wish to use Twitter. You must first deactivate your Twitter account before you can permanently remove it. Your account will be deactivated in 30 days unless you log in again.
Marketing Principles
Like every other social networking site, Twitter features advertising. It helps with running the service and paying for everyone who works there. Due to the cutting-edge nature of the technology behind the Meta-made platform, there are no advertisements whatsoever.
The company is making a loss on the service to fund its rapid expansion shortly. However, ad integration may be on the horizon. Most advertisements are pointless; in this respect, Meta's new app triumphs over Threads and Twitter.
Privacy
Like Twitter, you can choose whether or not to share your Thread activity publicly. You can make a public post visible to everyone, only the accounts you follow, or to a select group.
Threads are just as keen on collecting your private information as Instagram. Like Instagram, it keeps tabs on your location, screen time, and activity within the app. Create a Threads account with the understanding that Meta will access all the data Facebook and Instagram have accumulated on you over time, both within and outside their apps.
Safety
Meta's security is cited as a benefit over Twitter's. The same policies will govern the content on Threads as those of Instagram. Therefore, Threads users will be unable to make purchases of weapons, make threats against other users or organisations, or provide support for terrorists or hate groups.
In addition, everyone under the age of 16 is given a restricted account. In addition, users can limit comments to only individuals they are following or have specifically mentioned in a post. When contrasting Threads with Twitter, thinking about security is vital.
Pricing
Threads are available for no cost at all. Thus, there are no locked features. Threads do not have any advertisements, but this is likely to change. After all, Instagram now frequently includes retail and advertising content.
Ads can also be seen on Twitter. However, many of the website's features are restricted to "Twitter Blue" subscribers. Twitter Blue costs $8 monthly or $84 annually.
Regular updates are made available to Twitter Blue users. The number of Tweets you may view daily has recently increased, and as of right now, subscribers can edit a tweet after it has been published and customise the look of the Twitter app icon.
Verification
If you look closely, you'll notice that some of the account names in your Threads feed have blue checkmarks next to them. With these checks, the user has been verified. Thread verification has been imported from Instagram.
Thus, if you are confirmed on Instagram, you will also be verified on Threads. See if you qualify for Instagram verification by reading over their policies.
There are a few additional hoops to jump through in Twitter's verification process. Before Elon Musk took over, Twitter lacked verification procedures tied to your public profile, like Instagram.
A verification badge can now be purchased with a Twitter Blue subscription. All other organisations and press outlets get gold checks except for government accounts, which get grey checks.
Conclusion
Since Twitter has been among the most popular social media sites since its creation, it seems unlikely that any new service will quickly overtake it. It's the best location to talk to interesting people, keep up with current events, and share your ideas in real time without censorship. Threads is still in its infancy, so there is plenty of room for development, and we look forward to seeing this software close the gap with Twitter over time.