Shifting Gears: Color-Changing Cars and Self-Driving Strollers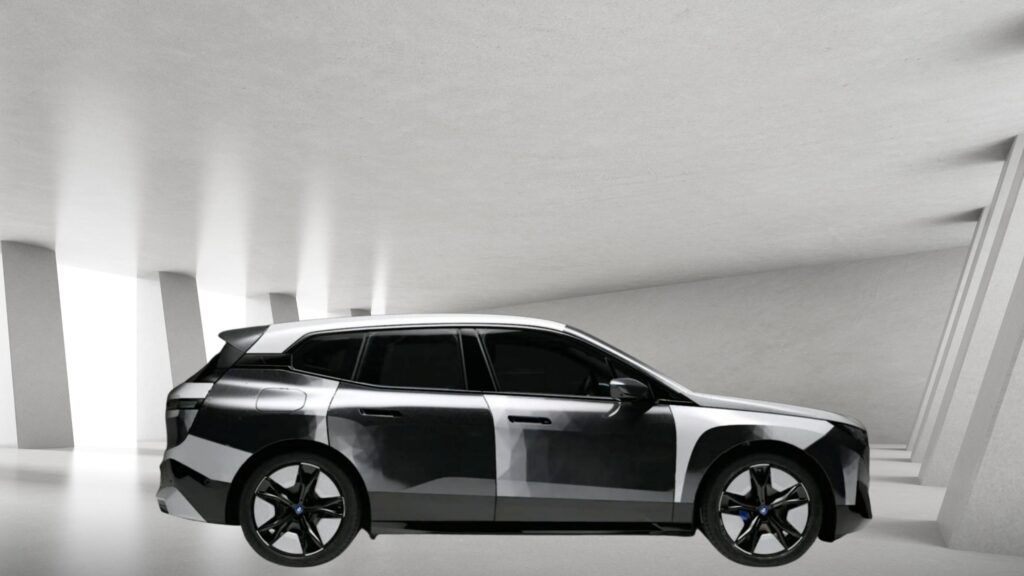 At the Consumer Electronics Show, which took place last week in Las Vegas, many companies once again displayed a variety of cutting-edge technology and unique devices.
Innovations in folding technology, color-changing automobiles, and live-streaming smart ovens were all introduced. A self-driving stroller, a pillow that pulses to ease anxiety, and an LG locker that purports to deodorize dirty sneakers in just 40 minutes were also on display. Some event attendees gathered in groups and sat quietly while testing the newest virtual reality gadgets.
The invention presented a futuristic vision that might never come to pass but did not prevent the conversation from whipping up into a frenzy. Even though some of these gadgets might never enter homes, the products on show provide a sneak peek at some of the greatest tech trends businesses anticipate for this year and the years to come.
Here are some of the most popular products that made public appearance:
1. BMW iVision Dee concept car :
A crazy concept automobile with 260 e-panels that can change up to 32 colours was unveiled by BMW. During a demonstration, several automotive components, including the wheel covers, flashed in different tones and patterns of Colour.
The technology is still being prepared for mass production since it depends on panels that pick up electrical impulses. (Outside the car, breaks between meetings and what appeared to be wire could be seen.) But consider having the option to drive a staid grey vehicle to work and a sporty red car on the weekends.
2. Bespoke AI Oven :
You can now livestream your dinner as it cooks and publish it to your social media channels when you feel that taking images of your food for Instagram is overdone. The brand-new Samsung AI Wall oven has an integrated camera that can record video of your food baking or let you monitor it without ever getting up from the sofa.
The stove utilises an algorithm to identify foods and recommends cooking times and temperatures to prevent food from burning. Pricing has yet to be disclosed for the oven's launch in North America later this year.
3. A $3,300 self-driving stroller :
Gluxkind, a Canadian manufacturer of baby products, displayed its Ella AI-powered Smart Stroller. With a dual motor system for uphill treks and automatic downhill brake support, it offers much of the same technology as autonomous automobiles and delivery robots.
According to the company's website, it is not meant to take the caretaker role but to provide "extra pairs of eyes and an extra set of hands." The Ella stroller can operate independently for hands-free strolling, but only while a child is not inside.
4. Shiftall Mutalk mouthpiece :
The Mutalk mouthpiece from startup Shiftall was the most eye-catching device at CES this year. When you are on calls, the device, which resembles a muzzle, has a soundproof Bluetooth microphone that makes it challenging for those nearby to hear you.
The $200 device, according to the manufacturer, will be helpful for everything from voice chats and online gaming to shouting in virtual reality when you do not want to bother anyone else. You may choose which is worse: they will not hear you; they will see your new mouthpiece.
5. AtmosGear electric skates :
This electric pair of roller skates from French startup AtmosGear promises to let you reach 15 mph if you ever want to skate at that speed. The skates attach to any current roller skates and convert them to motor-propelled footwear. The battery pack can contain a full hour of power and travel over 12 miles. Orders in advance for the skates may be made right now for $525.
6. JBLTour Pro 2 earbuds :
What about headphones with a screen? You have heard of smartphones that include headphones. The JBL Tour Pro 2 earbuds have a touchscreen that gives them smartwatch-like features such as setting alarms, answering calls, managing music, and checking battery life. The new buds will cost $250 when they eventually go on sale, but there is no set launch date.
7. A new look for foldable phones :
Some businesses presented a fresh take on the foldable phone idea. For instance, the Flex Hybrid prototype from Samsung Display has a display that can be folded and slid (the right side moves to provide more screen space). The world's first foldable 17-inch laptop, the $ 3,500 Asus Zenbook 17 Fold OLED, gained much attention on the exhibition floor, functioning nearly like a sizable tablet that can be folded in half when needed.
8. Nowatch :
The $500 device, dubbed "the world's first wearable," A watch with no clock is called a Nowatch. The same-named firm in Amsterdam introduced the device to assist users in tracking stress levels, body temperature, heart rate, movement, and sleep.
However, unlike other smartwatches, this one lacks a watch face and has a gemstone instead of a touchscreen display. The company website says, "We have replaced the conventional watch face with ancient stones, celebrating the belief that time is NOW."
9. Honda and Sony's Afeela car :
Honda and Sony have teamed up to develop technologically advanced electric vehicles that would, according to their claims, be entertaining to drive and packed with the newest entertainment advancements. The CEO of Sony Honda Mobility claims that its vehicles will be highly communicative, sensitive to your wants, and capable of detecting your moods.
According to the business, the car will feature exterior screens, allowing it to "express itself" and communicate information. It will also be able to "detect and understand people and society by utilising sensing and [artificial intelligence] technologies." Because it just has to "feel" right, the business gave its first joint automotive brand the moniker Afeela. We are not feeling that name, though.
10. U-Scan :
While learning more about vitamin deficiencies generally needs a blood panel and a trip to the doctor's office, Withins claims their new $500 U-Scan equipment can tell you the same information straight from the comfort of your toilet.
According to the manufacturer, the device attaches to existing bathrooms and gathers information from your urine stream to assess hydration, check for vitamin deficiencies, and track metabolism. Periods and ovulation cycles are tracked with a different gadget called the U-Scan Cycle Sync.
11. Schlage Encode Plus Smart WiFi Deadbolt :
One of the first smart locks to support Apple's Home Key feature, which enables customers to upload their keys to their Apple Wallet and open their deadbolted front door directly from their phone or Apple Watch, is Schlage's new smart lock.
Additionally compatible with Google Assistant and Amazon Alexa, the lock allows for voice-activated, hands-free locking. The deadbolt comes in two finishes, can control several waves simultaneously, manage access codes, and check lock history. The lock, which will cost $300, will be sold later this spring, according to a press statement from the business
Conclusion :
The Consumer Electronics Show always amazes us with its cutting-edge innovations and groundbreaking technology. This year's event showcased a captivating mix of futuristic concepts and practical advancements.
Technology is pushing boundaries in unexpected ways, from BMW's Color-changing iVision Dee concept car to the self-driving stroller by Gluxkind. Smart ovens that live stream your cooking process and devices like the Mutalk mouthpiece transform our daily routines, making life more convenient and entertaining.