Micro Learning: The Future of e-Learning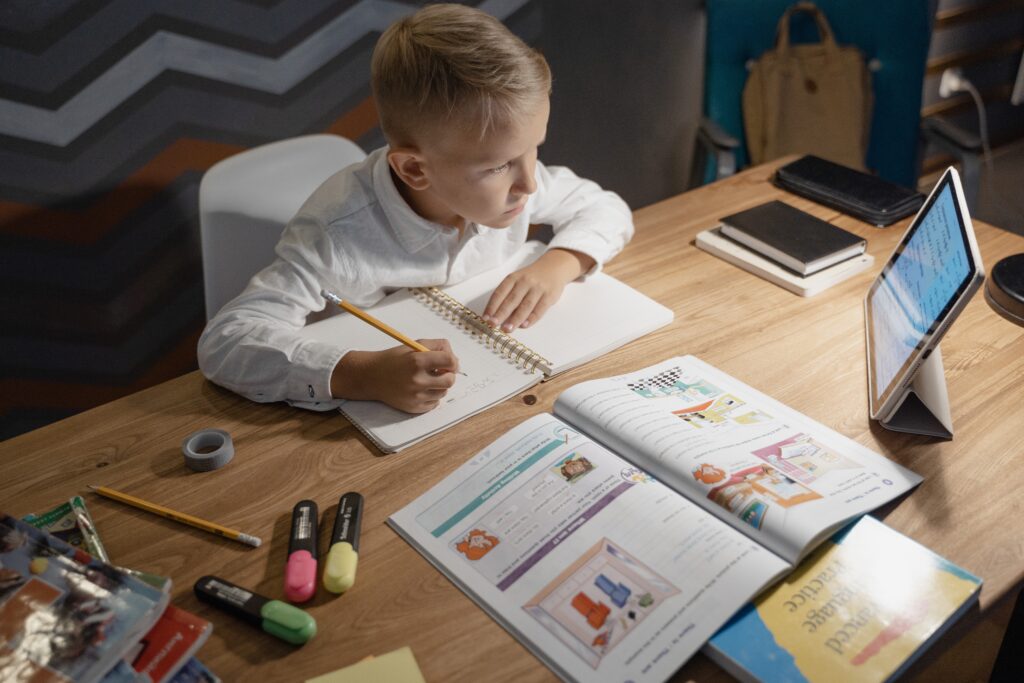 In today's fast-paced digital age, traditional ways of teaching are being transformed by new methods that meet the ever-changing needs of learners. One such innovative concept called microlearning is gaining considerable traction in the field of education online. What is micro-learning, and how does it help eLearning platforms? Let's find out more details!
What is micro-learning exactly?
Micro-learning involves learning in short sharp, concentrated bursts. A typical micro-learning task could involve:
Studying a flashcard.
Reciting words and listening to a short podcast.
Watching a short video.
Completing a set of questions on a test.
A lot of students might need assistance when it comes to working on big multi-phase projects, regardless of their age. One way to work on these tasks should be to break them down into smaller pieces. For instance, you can take a class on video or study a textbook chapter and then revisit and do an interactive task.
Microlearning is a trend that suggests a significant change in the way we consume information as learners. With the advent of tablets and smartphones and tablets, we are becoming used to consuming content in ever-shorter and shorter bursts. A presentation or lecture may seem like a lot of time for most students who are younger.
With laptops and the internet accessible to them from a young age, today's younger generations are more comfortable with consuming content on their smartphones or tablets in small time intervals. With them gradually entering the workforce, these micro-learning methods should be applied to ensure employees can maximize their abilities.
This allows employees to make the most of their time and ensures they always develop their skills and gain knowledge. This helps them remain engaged and motivated in their job. This, in turn, increases productivity.
As the workforce gets increasingly global and workers have to acquire new skills, it's vital to have a system that can provide quick and effective training. Today's workforce needs to be able to acquire something new in a brief time and apply it immediately.
The Basics of Micro learning
Micro-learning is a focus on the development of micro-learning programs using micro-steps that are used in digital media environments. It has become a standard practice for modern-day knowledge professionals. You can incorporate them into the daily routines of a student. In contrast to "traditional" techniques for e-learning, micro-learning often is a push-based technology using push devices and lessens the cognitive burden on learners.
This is why the selection of micro-learning tools and the speed and duration of the micro-learning process is crucial in the design of didactical models. Micro-learning is a significant paradigm shift that eliminates the necessity of separate learning sessions because the learning process is incorporated into the individual's everyday routine. It's also perfect for mobile devices, where lengthy classes can be excessive.
Does Microlearning Work?
Yes, it is an effective way of learning. It is more engaging when they can learn at their own pace and their own pace.
There are a few reasons this kind of learning is effective very well:
It helps with retention
Micro-lessons may increase retention rates as learners don't have to remember more information in a single session if data is split and dispersed in smaller pieces. People are much more likely to recall information given to them after seeing or hearing something for the first time.
An Efficacious Method To Refresh Knowledge and Learn new information
Microlearning can also be an excellent method to refresh existing knowledge or gain more insight into an area of study. Micro-courses are brief, simple to remember and convenient for students who can't take part in formal learning classes for any reason. They don't take up much time, and it's ideal for those who work shifts or have other limitations that keep them from learning the traditional method.
Easy to Learn
People can participate in this type of learning at any time. It takes little effort or time to complete the tasks. It's not like reading lengthy documents or watching long videos. Microlearning allows people who have a busy schedule to monitor their progress and remain up to date with the new abilities they've acquired. If your employees require an update on their skills or you'd like to pass on important information quickly, this technique is ideal for those on the move.
It could help lower costs
This learning method can lower costs since people can master the required skills on their own terms. This means they don't need to spend money on the whole course, only what they need to know. Additionally, using microlearning to help with efficient performance management is a fantastic option to reduce unnecessary expenses and time in training. Microlearning allows users to use information best suits them best and helps them retain knowledge, increasing their performance.
People Want Information Quickly
With all the various distractions people have to deal with throughout the day, it's not surprising that speed is a key draw for microlearning as a method. It's crucial to break down information into small, digestible parts that are great for those with lots to absorb quickly. When you break down information into simple, digestible lessons, acquiring the information you need to make better choices and boost your effectiveness is easier.
Microlearning- The Future of Training for Employees
While eLearning is a singular approach to broader and sometimes less tangible objectives, Microlearning is a great way to train employees to be more proficient at work. This is especially true if the business follows these best methods.
Enable mobile access
The ability to access mobile devices for microlearning courses lets employees learn travelling. They are more effective if they are accessible to the user anywhere. The organization could provide offline access so that employees can access the training resources on the web.
Make use of visuals and media
Using visuals and other media makes content more enjoyable and aids employees in retaining important information. Focusing on a large text wall can be challenging, mainly when dealing with a complex issue. Using infographics and videos could aid employees in staying in the present and grasping the subject more clearly. Microlearning can be a great way for businesses to utilize visual appeal to show its playful aspect.
You can customize the content
The more relatable the course is, the more attention it will get. There isn't a universal model for microlearning tools. If you are working with the accounting department, tailor the content according to how they absorb information. Ensuring that the course is tailored to the organization's different departments is essential.
Make it brief and specific.
Keep the micro-learning spirit in mind in the creation of courses. They include precise and short training sessions ranging from seven to 10 minutes, basic languages, personalization to fit the target audience, and clearly defined objectives. Only include content relevant to the goal of the training, such as videos or images. Everything included in the training should be valuable.
Final Thoughts
Microlearning is focused on making the learning process more fun and memorable. It's not just faster than traditional learning methods; it's also more beneficial for the learner in the short and long term. It is a fantastic method to provide lots of information to people quickly. However, it's not the most effective solution for every situation. Still, it's an option to consider for your employee training program, and it could be highly beneficial in our fast-paced, ever-changing world.