Cooler Master's Orb X – A Funky Egg Shaped Workstation and Gaming Chair Is Expected To Hit The Market in December 2021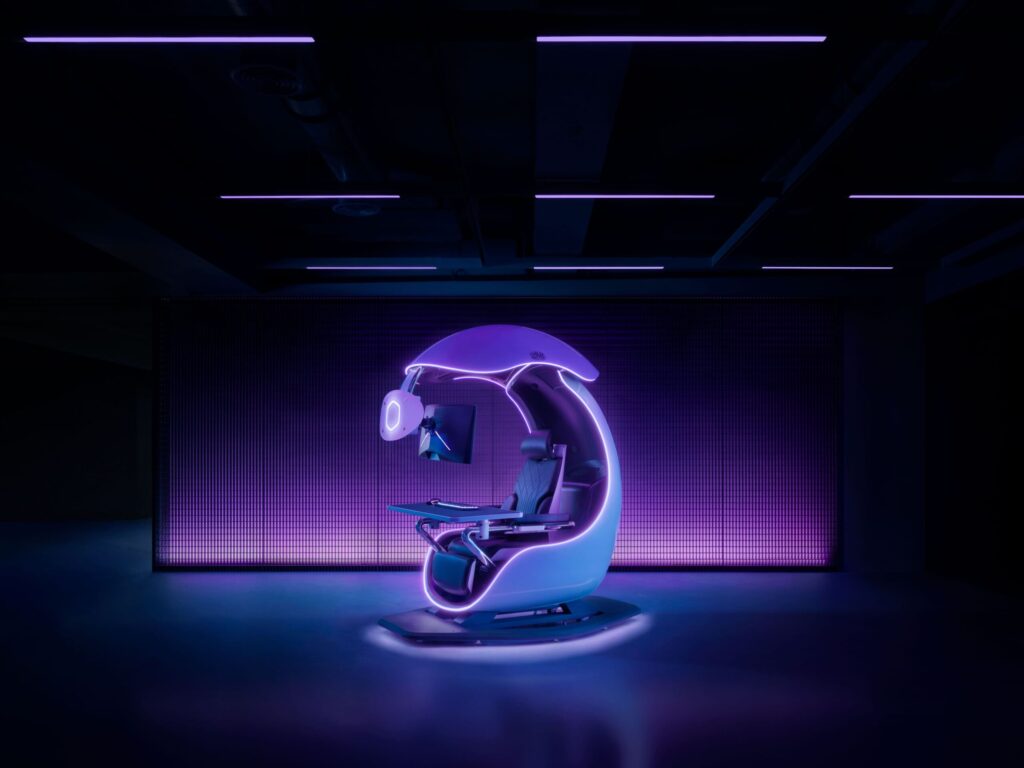 We live in an age where innovations rule the world and push us towards excellence and quality. Working on the same principles of ease, efficiency, and productivity, Cooler Master has introduced the ORB X, a weirdly funky workstation that could double up as a gaming rig. It's an egg shape semi-enclosed gaming chair that presents a truly intuitive design. The radical design aims to improve privacy and enhance productivity and comfort while working or enjoying an intense gaming session. Take a look at the details.
Cooler Master ORB X – Design And Features
Cooler Master, a renowned name in the technology sector and known for its amazing products and equally amazing design, has introduced its new work cum gaming station that literally represents a giant egg. A semi-enclosed cabin that is fitted with everything you need for an immersive gaming experience or a highly productive work session.
It is worth noting that gaming or a workstation usually includes the PC setup, like monitor, GPU, etc. Add to it a chair, and the setup is complete. However, ORB X is a design that is a step ahead. It integrates everything into the same device. You have the sitting arrangement, the PC setup, and even high-quality surround sounds in a single device, creating a super-equipped gaming chair. According to Cooler Master, "It is a multi-purpose workstation that takes into account total immersion."
Considering the company's vision behind this amazing chair, it emphasizes the solution-oriented towards improving privacy and enhancing productivity along with comfort and ease at all levels of system use, whether it's for professional work or gaming experience.
The complete ORB X setup includes a reclining seat with headrest, an adjustable footrest, and lumbar support with enough space left to fit either a single 49-inch monitor or upto three 27-inch screens. On top of that, the setup is also equipped with an immersive audio system integrated into the case to deliver crystal clear sound quality.
Its jaw-dropping features don't end here – this egg-shaped wonder also includes an automatic button that closes the chair. Also, a hidden compartment with a tray to insert your PC or console, and taking into account the comfort – six different ways to adjust the lumbar support and headrest for improved ergonomics.
Although Cooler Master hasn't revealed an exact date when the ORB X will hit the market, there are strong indications that sales will begin in December. As for the price, a bit of a stinger here as the unique chair will come with a hefty price tag of around 14000 dollars. A bit of a letdown for the lovers of everything quirky, but those die-hard fans who could afford it will have one hell of an experience, no doubt.