A hydrogen powered passenger train launched in Germany.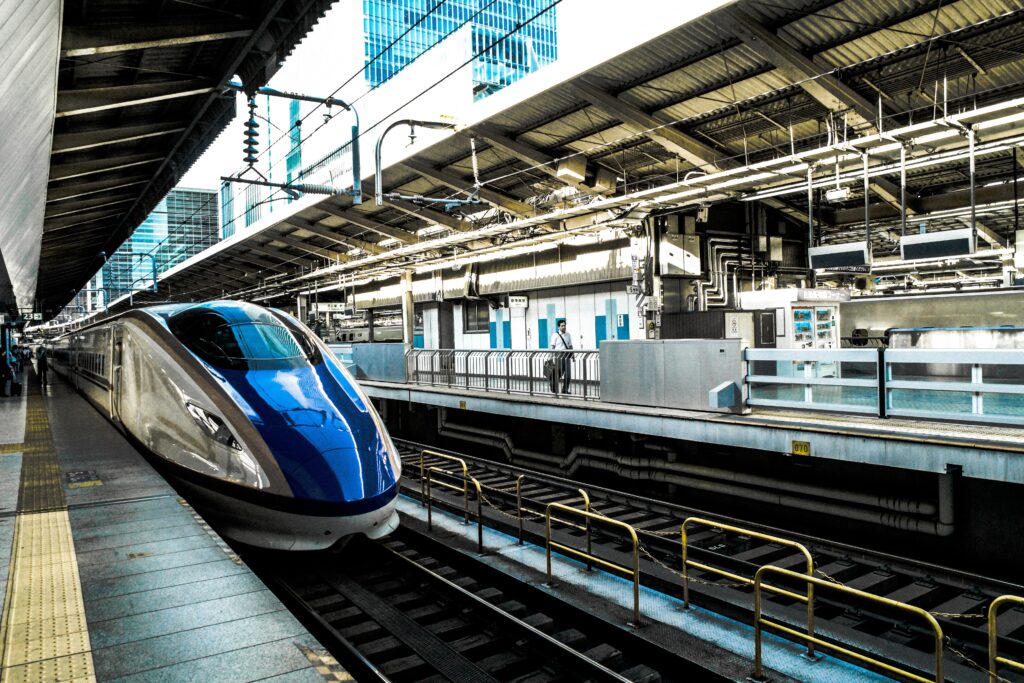 French-based firm Alstom set new standards in the field of transportation. Mobility that is emission-free is one of the top priorities for the future of sustainable development, and Alstom has a strong desire to be the world's leading innovator in alternative propulsion systems for rail.
The company has announced the first hydrogen train in the world called the Coradia iLint. The train arrived at Bremervorde, Lower Saxony, Germany. The train only emits condensed steam and operates at low sound levels. Thanks to this innovation, it is designed to make it the most eco-friendly railway network in the world.
Diesel trains, however, create much more nitrogen dioxide emissions, more than cars that travel on busy roads. The hydrogen trains are silent and help clean the air for people to breathe.
About the Coradia iLint
Five models of Coradia iLint – the world's first train powered by hydrogen inaugurated in the country following two years of testing that started in September 2018 and included two pre-series trains. In addition to being the first hydrogen-powered train that is 100 percent hydrogen, the Cordia iLint also features many new developments:
Conversion to clean energy
Flexible energy storage from batteries
Innovative management of power sources as well as available energy
The train can travel at speeds of 50-75 miles per hour (80 to 120 km/h) and has speeds of up to 87 miles (140 km/h).
The iLint was developed by an Alstom expert team from Salzgitter, Germany, and Tarbes, France. The German Government backs the project. The development of the Coradia iLint was possible with the National Innovation Programme for Hydrogen and Fuel Cell Technology (NIP) by the German Government.
The trains built by the French company Alstom are operated by the regional railway company LNVG along routes that connect Northern towns like Cuxhaven, Bremerhaven, Bremervoerde and Buxtehude.
Hydrogen is a byproduct of chemical processes. But German special gas firm Linde will manufacture it in-house using renewable energy within the next three years.
Hydrogen rail is so thrilling because it doesn't require electrifying train lines. Hydrorail locomotives (as knowledgeable people know them) can be used on existing tracks, meaning that, theoretically speaking, they can be installed on practically every train track in the world.
World's 1st Hydrogen-Powered Passenger Train In A Bid To Save the Environment
Hydrogen trains have fuel cells that generate electricity from a mixture of oxygen and hydrogen. The process releases water and steam as the only emission sources. The excess electricity is stored inside lithium-ion batteries in the train. Alstom bets on this technology as a clean and noise free alternative to diesel on non-electric railway lines. It's an enticing possibility for many German cities attempting to fight pollution from the air.
Here are some additional details about its routes and the train that you would love to read:
There are 14 Coradia iLint units scheduled to replace 15 diesel trains along this route that runs between Cuxhaven, Bremerhaven, Bremervorde and Buxtehude. Each of them will be operational before the end of the year, meaning that the other nine will also be in operation shortly.
They are operated through an agreement signed by LVNG, a German state-owned company, and French manufacturer Alstom, who developed the trains.
It is important to note that steam and condensed water will emerge from the exhausts of these silent, non-emissions trains. Furthermore, they can run across the entire network for the entire day using just one hydrogen tank due to their range of 1,000 kilometers. A filling station is now operational on the network in Linde.
Currently, Alstom has three more contracts with its Coradia iLint, which is powered by hydrogen fuel cells and produces electrical energy to power propulsion. The contracts also include one that is in Germany (for 27 units within the Frankfurt metropolitan region) in addition to one within Italy (six units within the Lombardy region) and France (12 units spread across four regions).
Finally,
Hydrogen trains are especially attractive on regional and short lines, and the cost of switching to electricity exceeds the line's profit.
Today, around one of the two trains that run regionally in Europe is powered by diesel. But Alstom's competitors can compete for its money.
German giant Siemens presented a hydrogen prototype train along with the nation's railway business Deutsche Bahn in May, intending to launch in 2024.